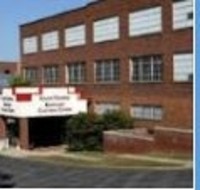 February 2001
The Progress
2-1-2001- Work on the 40' Mural on the walls of Glasgow City Council Chambers is underway. Connie Reader and Harold Pursley are the artists.
Horse Cave Theatre announces its "Silver" Season" – Candida, Perfect Wedding, God's Man in Texas, Liz's Circus Story, Of Mice and Men and Murder on Green Meadows.
Glasgow Scotties win All A Classic State Championship.
South Central Bank honored Kenneth "Jack" Settles, in loving memory as January's Employee of the month. (8-21-26 – 1-5-2001)
AD – Honest Values – J Boy or Champ Plate, Monday thru Friday only $2.99 at Jerry's in Cave City.
2-8-2001- Barren Fiscal Court makes donation to the County Parks. The funds are part of a $200,000 parks/Recreation grant the county received from the state last year.
Barren County Historical Foundation begins a membership drive to raise funds for operation of the SCKCC.
R R Donnelley is donating 25 acres to the planned Barren County Soccer Complex.
A 14 hour ordeal following a caving accident in Mammoth Cave National Park ended successfully for a WKU geology professor, Dr. Chris Graves.
Nicole Ford is the 2001 Caverna Basketball  Sweetheart.
31W Historic Corridor signs are posted to promote travel on the highway.
2-15-2001- Barren County Safe Kids Coalition unveiled Kentucky's child occupant protection law report.
AD – Winter Closeout at Kiddie Korner – 50% off all winter merchandise.
James H Newberry, 82, Hiseville native died February 12. He service in State Government as Representative from 1958-59 and the Senate from 1964-67.
Glasgow Middle School has DARE graduation. Essay winners were Paige Cash, Laurel Rae Ramey and Nick Foster.
Barbara Scott retires from R R Donnelley.
GHS Basketball Homecoming Queen is Haley Crowe and Kyle Johnson was crowned King.
2-22-2001- Conne' Baker was named Outstanding Citizen of the Year at the 80th Glasgow/Barren County Chamber of Commerce banquet. The Althena Award went to Cecile Wilson Garmon.
Groundbreaking held for construction/renovation project at BCHS, an $872,000 project by Beacon Construction.
AD – Grand Opening at Krystal, 210 L. Rogers Wells Blvd, February 19-25.
National FFA Week is being celebrated Feb. 17-24.
Harmon H Barlow, Jr., 87, died Saturday at T J Samson Community Hospital. He was an active member of state and national Dairy Organizations.