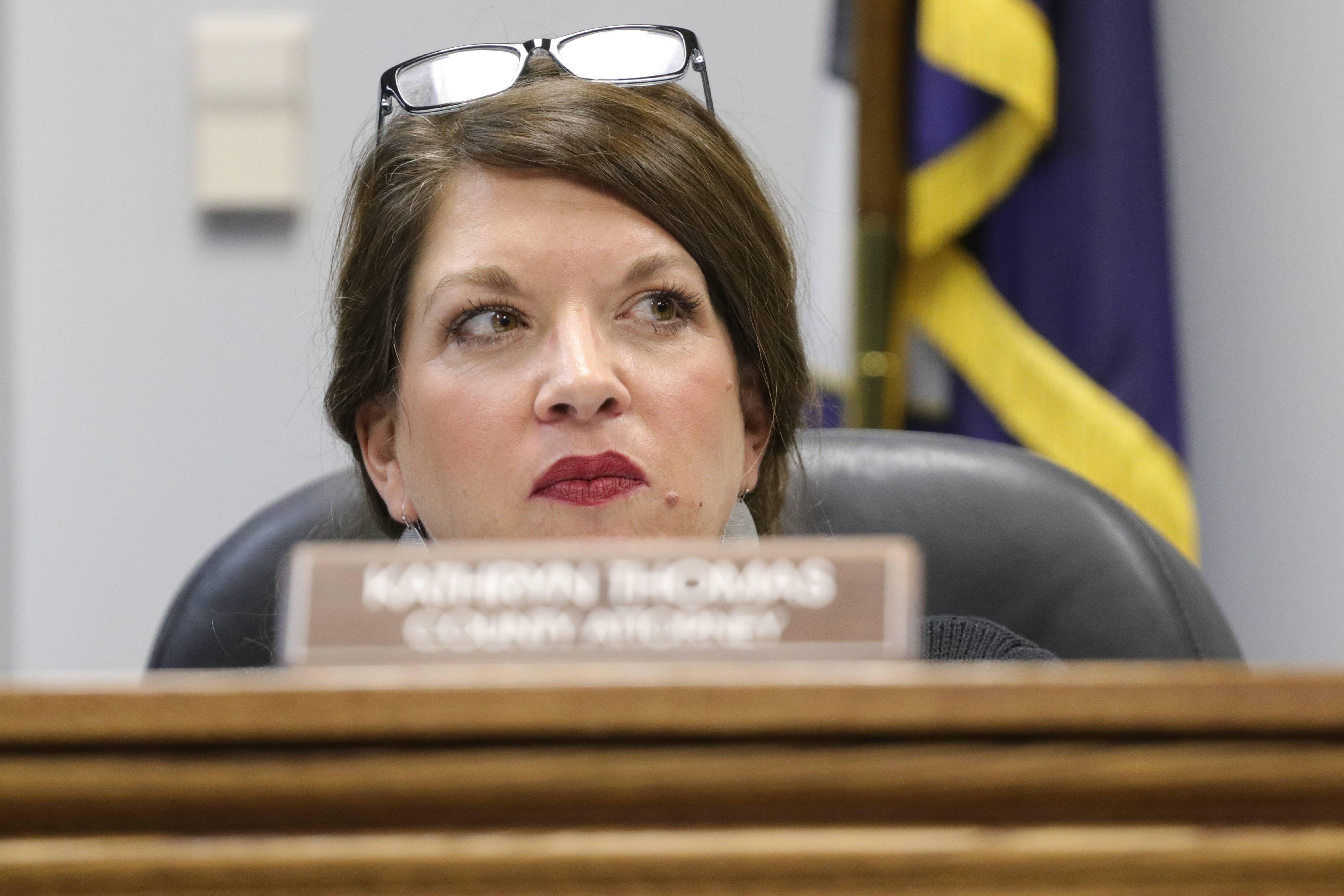 Kathryn Thomas, Barren County Attorney, penned a letter to parents and guardians of Barren County High School students about the recent development of a vaping policy at the school. The letter was released to the public on Wednesday, Aug. 10, 2022.
(BRENNAN CRAIN/WCLU NEWS)
BY BRENNAN D. CRAIN, WCLU News
GLASGOW — A recent change to a Barren County High policy includes a description of penalties for students in possession of vaping or alternative nicotine products.
Barren County Attorney Kathryn Thomas said in a letter released Wednesday that students found in possession of a vapor product at school will face a public offense action. The action would include a drug paraphernalia possession charge.
"In recent years, the use of vapor products has become a significant issue for students," Thomas said.
The "zero tolerance" policy was adopted for all school-sponsored events – even those after school hours. The move comes after a recent increase in youth's use of these products, officials said.
Thomas said a state law prohibits the possession or use of tobacco products, alternative nicotine products and/ or vapor products for anyone under age 21. Those found in possession of the prohibited material are at risk of a class A misdemeanor charge.
The products will also be confiscated by police and not returned, according to the letter.
"In taking this step, it is our sincere hope to address the use of these products by our children and to curb the rate at which these items are introduced to youth not otherwise exposed to these products."
Barren Circuit Judge John T. Alexander, District Judge Gabe Pendleton and Family Court Judge Mica W. Pence provided input for the policy's creation alongside Sheriff Kent Keen and the Barren County Court Designated Worker Office.
Anyone seeking information about the health impacts of vapor products' use should contact Shelly Thomas, the Barren County Youth Service Center coordinator.
Students returned to school in Barren County on Thursday, Aug. 11.