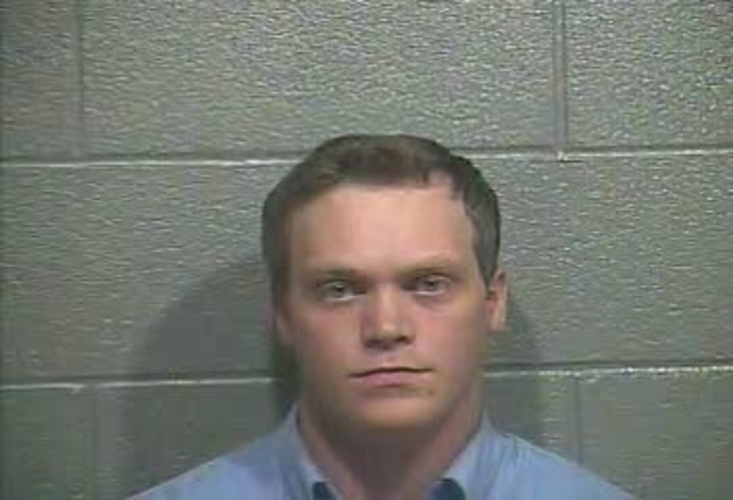 Benjamin Hubbard, 28, of Glasgow, was recently indicted on charges related to crimes he apparently committed while working for Kentucky State Police. Hubbard is expected to be arraigned June 14. 
(BARREN COUNTY DETENTION CENTER)
GLASGOW, Ky. — A former Kentucky State Police trooper was indicted by a Barren County grand jury last month for crimes he committed while on duty.
Lt. Christopher Baker of Kentucky State Police testified before the grand jury April 21 regarding Hubbard's apparent offenses.
Benjamin Hubbard, 28, of Glasgow, was indicted on several charges including receiving stolen property (firearm), tampering with physical evidence, possession of a defaced firearm, first degree official misconduct and fraudulent use of a credit/ debit card ($500 or more but less than $10,000).
The grand jury asserts Hubbard received a stolen and defaced Winchester 12 gauge shotgun from Guy Richardson. The crime was committed sometime between Jan. 26 and March 8, 2021.
Hubbard was also indicted after authorities discovered he tampered with that gun while it was being held as evidence. He did so while acting in his capacity as a state trooper, according to the indictment.
It's unclear how Hubbard used a credit or debit card in a fraudulent manner. The indictment indicates he did so sometime between Feb. 1 and March 8, 2021.
Hubbard is scheduled to be arraigned June 14 at 10 a.m.