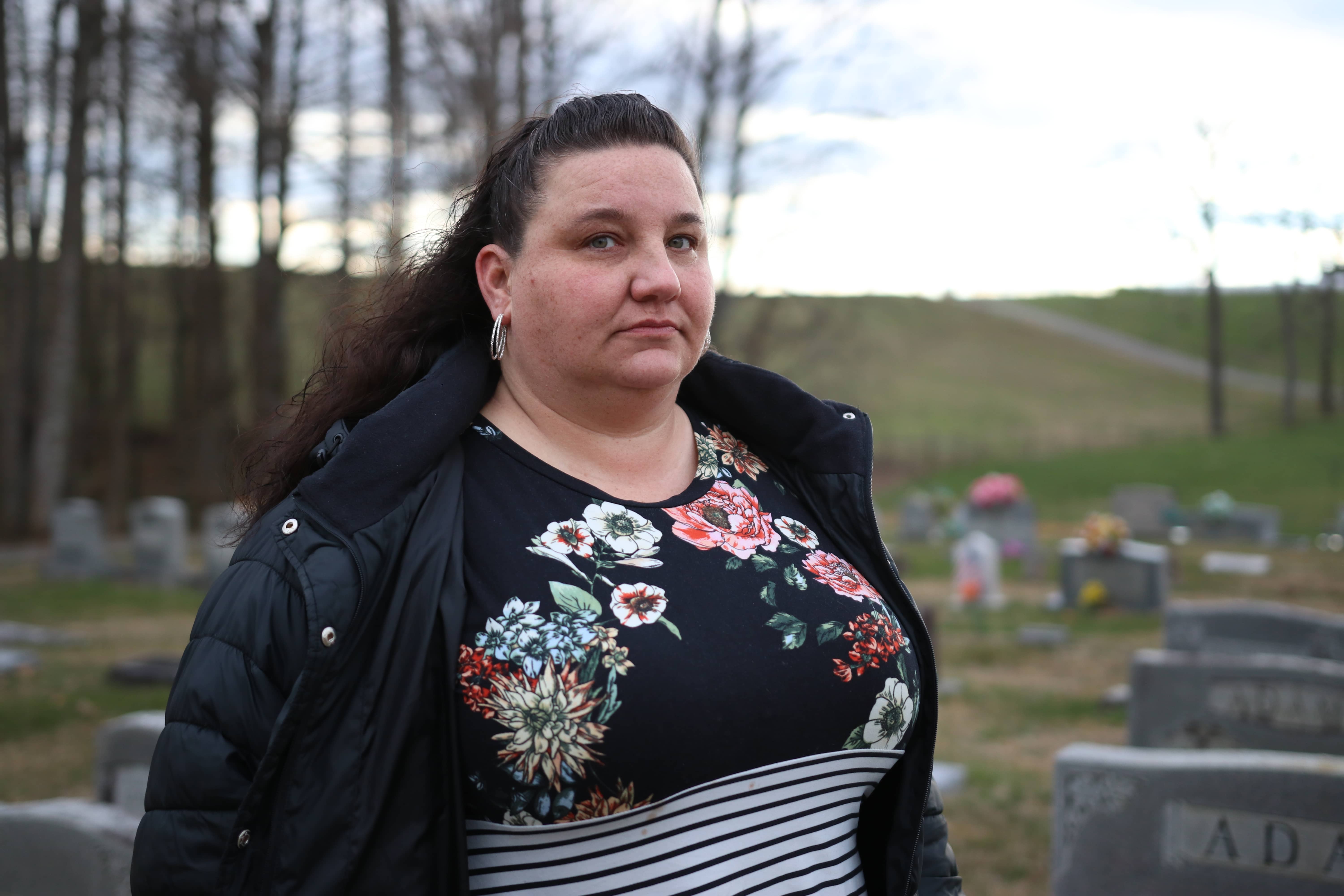 Teresa Huber stands near her grandmother's grave at Ebenezer Cemetery in Monroe County, Kentucky.
This article was submitted as an editorial and screened by the staff of WCLU News. All parts of this submission are intact as submitted, and no portion has been altered.
My 78-year-old grandmother was raped and murdered in her own home in 2010. Navigating the court system during that time was a traumatic experience for me. My miniscule rights did not compare to the constitutional rights of her murderer. Our criminal justice system shows a history that favors the accused over the victims, when we both deserve the right to be treated fairly and equally. The current statutory protections in place for crime victims are not uniformly enforced by the system and are often ignored. Marsy's Law ensures victims vital constitutional protections. It provides us with a peace of mind by guaranteeing the right to be notified of all court proceedings and the right to be notified about the release of the accused and convicted.
You never discover the inequality of justice until your family is directly affected. The criminal justice system has failed me, my loved ones, and all Kentuckians. We are one of the few states in the nation that does not protect our victims as we should. Without Marsy's Law, victims do not have any guaranteed constitutional protections of their own. Kentucky has the chance to change this imbalance.
I am urging you to please support crime victims this November by voting YES on Constitutional Amendment 1 (Marsy's Law for Kentucky)!
Teresa Huber resides with her family in Gamaliel, Ky.