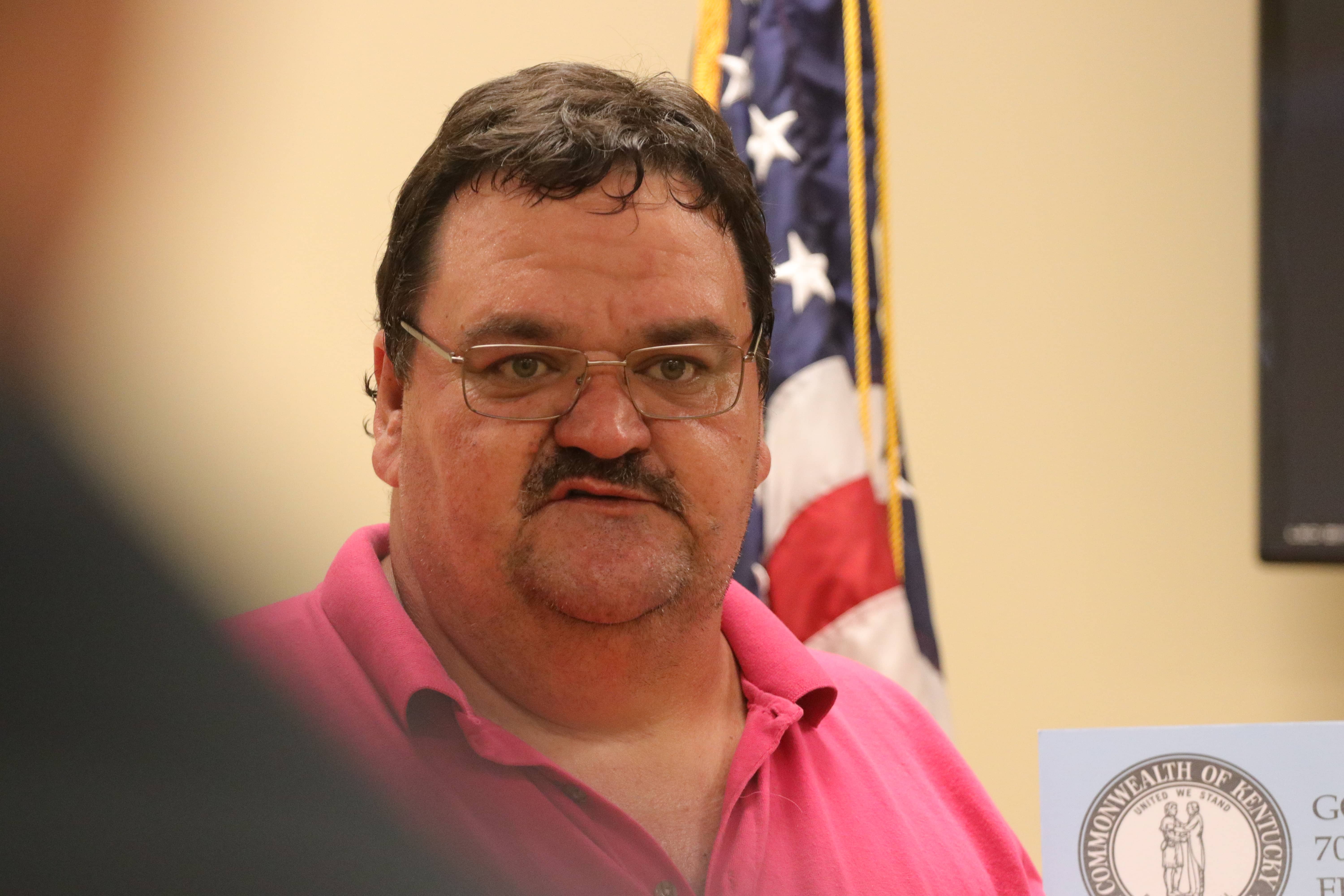 Larry Poteet, mayor of Park City, speaks to a crowd gathered at the Park City Senior Center on June 2, 2022.
(WCLU NEWS FILE PHOTO)
BY BRENNAN D. CRAIN, WCLU News
GLASGOW — Park City residents could see an increased law enforcement presence in the coming weeks as county magistrates moved closer Tuesday to partnering with the city's government to pay for a designated sheriff's deputy.
The Barren County Fiscal Court approved a memorandum of understanding, which stated the county's agreement to allow Park City to fund the salary and benefits of one deputy. The deputy will be tasked with patrol and service of the Park City fire district.
"It's really an asset for us and Park City," said Kent Keen, Barren County sheriff.
The fiscal court oversees the funding and allocations of the local sheriff's office, which is why they had to approve the MOU. The document is simply a letter of intention to enter an agreement but is not binding. The binding document, which will be an interlocal agreement between the county and Park City, has not been signed.
Though Park City has its own government, the city does not employ its own law enforcement. The Barren County Sheriff's Office is the responsive law enforcement agency when needed.
"Depending on the calls for service, yes, it is an increased response time," Keen said.
Park City will contribute $78,232.17 toward the entire employment package, according to an interlocal agreement draft. The county will maintain the deputy's training, uniform, equipment and patrol vehicle.
The deputy would work five 10-hour shifts per week, according to the agreement.