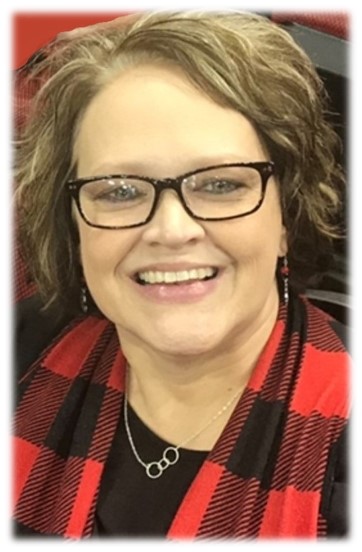 Martha Bybee Skaggs, age 52, of Glasgow, died Tuesday, June 8, 2021 at the Vanderbilt University Medical Center in Nashville. She was born in Glasgow on April 8, 1969 to the late Keith Bybee and Vivian (Hodges) Bybee who still survives.  Martha was an X-Ray Technician Supervisor at TJ Samson Community Hospital where she worked for over 30 years.  She was a member of Leitchfield Crossing Baptist Church in Munfordville.
In addition to her mother, she is survived by her husband of 25 years, Lynn Skaggs; one daughter, Sarah Elizabeth Skaggs; two brothers, Richard (Mandy) Bybee and Anthony Bybee; one sister, Lesa DeFilippo; one aunt, Sharon Carole Hodges; several nieces and nephews also survive.
Funeral services will be held at 2:00 PM, Sunday, June 13th at A.F. Crow & Son Funeral Home with burial in the Munfordville City Cemetery.  Visitation will be 11:00 AM until 8:00 PM Saturday and Sunday morning until time for services at the funeral home.
In lieu of flowers, the family requests donations be made to the American Lung Association.
A.F. Crow & Son is both honored and privileged to be entrusted with the care of Mrs. Skaggs
Please visit crowfuneralhome.com to share your message of condolence with the family.