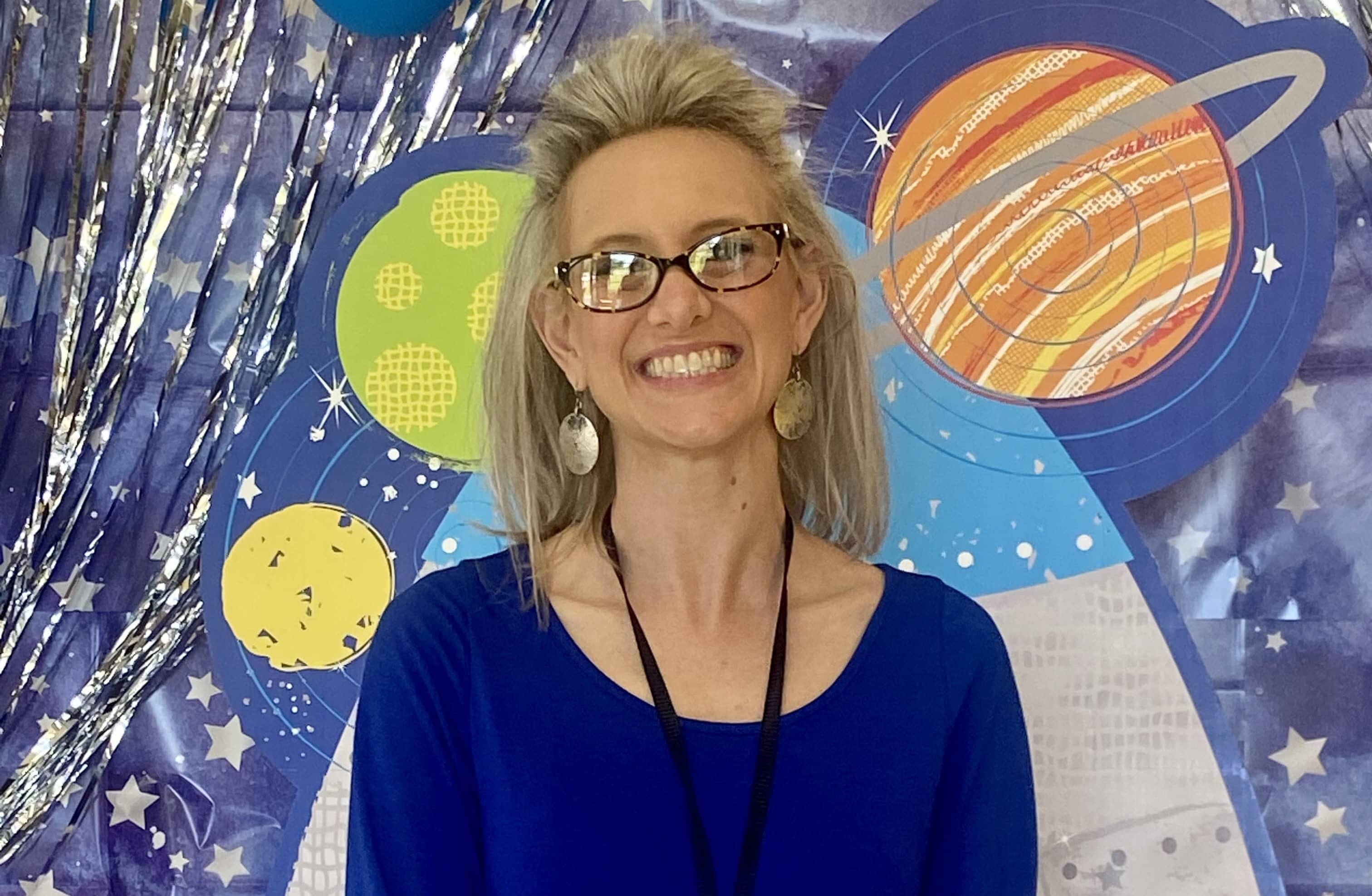 North Jackson Elementary's Emma Taylor was recognized recently by Western Kentucky University as a Distinguished Educator. Taylor is a special education teacher. 
(NORTH JACKSON ELEMENTARY)
BOWLING GREEN, Ky. – Western Kentucky University has announced the winners of the second annual Distinguished Educator Awards.
"As graduation season nears and schools across the state prepare to celebrate student success, it's incredibly important we recognize their teachers as well," said Corinne Murphy, Dean of WKU's College of Education and Behavioral Sciences. "Our goal is to ensure we're showcasing our gratitude and really valuing our teachers and the work that impacts their students' lives."
Each award celebrates the individual and significant contributions educators make to the teaching profession. From elementary education to teacher mentorship, WKU recognized the following P-12 educators based on their inspiring and specialized solutions in the classroom:
Elementary (P-5): Lorie Estes, Green County Intermediate

Middle Grades (6-8): Rodney Smith, Cumberland County Middle

Secondary (9-12): Chris Thomas, LaRue County High

Special Education: Emma Taylor, North Jackson Elementary

Visual Performing Arts: Pam Thurman, Jody Richards Elementary

Physical Education: Lauren Lamb, North Warren Elementary

Innovation: Rachel Smith, Hodgenville Elementary

Diversity: Samantha Pedigo, GEO International High

Literacy: Terri Cleaver, Parker Bennett Curry Elementary

Teacher Mentor: Chelsie Walsh, LaRue County Middle
While classic award ceremonies are still discouraged by the Centers for Disease Control to prevent the spread of COVID-19, WKU's College of Education and Behavioral Sciences ensured winning teachers had a memorable recognition after a year of non-traditional instruction and hybrid learning.
Last week CEBS leadership paid a surprise visit to each winner at their school where they were presented with a $200 cash prize and a commemorative plaque. Additionally, WKU will feature a perpetual plaque in Louie B. Nunn Kentucky Teacher Hall of Fame honoring winners for years to come.
Follow WKU CEBS on Facebook, Twitter, and Instagram to remain updated on further award celebrations and announcements as we continue to maintain alternative learning practices and celebrations.