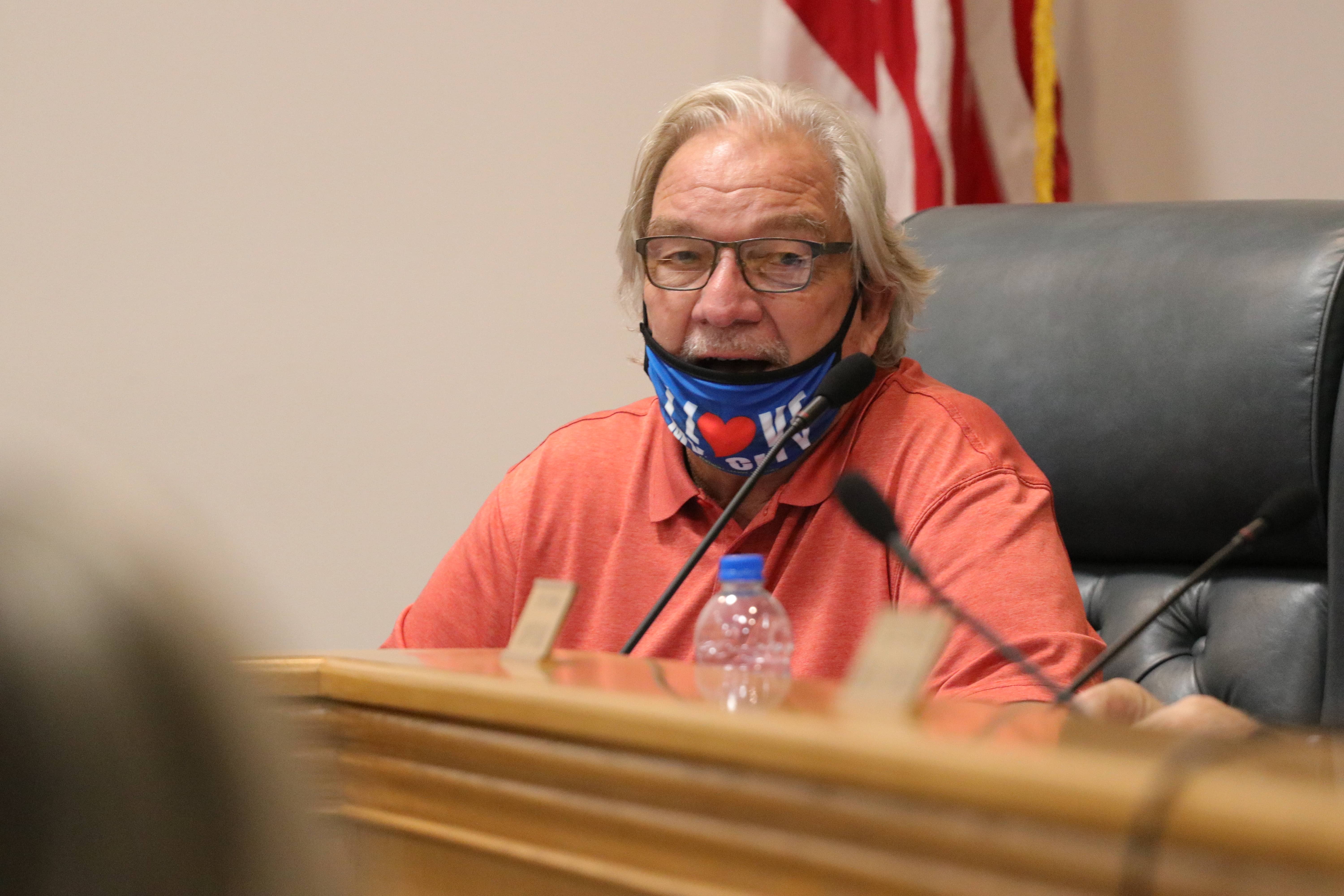 Harold Armstrong, Glasgow mayor, speaks about a social media post that went up on Monday afternoon regarding Halloween activities in Glasgow. The post said the activities would be canceled, but Armstrong later retracted that statement.
(BRENNAN CRAIN/WCLU NEWS)
GLASGOW, Ky. – One word can change the meaning of an entire social media post, and it did on Monday when officials from Glasgow City Hall said Halloween festivities would be "canceled" this year.
Harold Armstrong, Glasgow mayor, retracted the statement during Monday's meeting of the Glasgow City Council. He said the post "meant to say" something else.
"It was meant to say that we were going to reorganize the trick-or-treating," Armstrong said. "We're trying to make it where you don't have to go door to door."
Armstrong clarified that children may visit households as they normally would, except those without a light illuminated on the front porch.
"We had 10 or 15 calls this week that did not want people coming to their door if they had their light off," Armstrong said. "I think it's older people that's scared of the COVID."
The other option available to families includes an event hosted by Entertain Glasgow. Armstrong said those details would be released at a later time, but it's essentially a drive-through event.
"With all these other things going on, you don't have to walk up and down the streets," Armstrong said. "If you want to go somewhere, you can go. But it's going to be reconfigured and completely different than years past."
Armstrong also said the city is devising a plan to deliver candy to children across the city who do not have transportation to get to the other events. However, families are able to go about their evening like any other year.
"If you want to walk up and down the streets under our typical hours like you do when the light's on, fine," Armstrong said. "If the light's not on, do not go to that house."
The social media post was removed after it had over 700 shares throughout Monday afternoon.