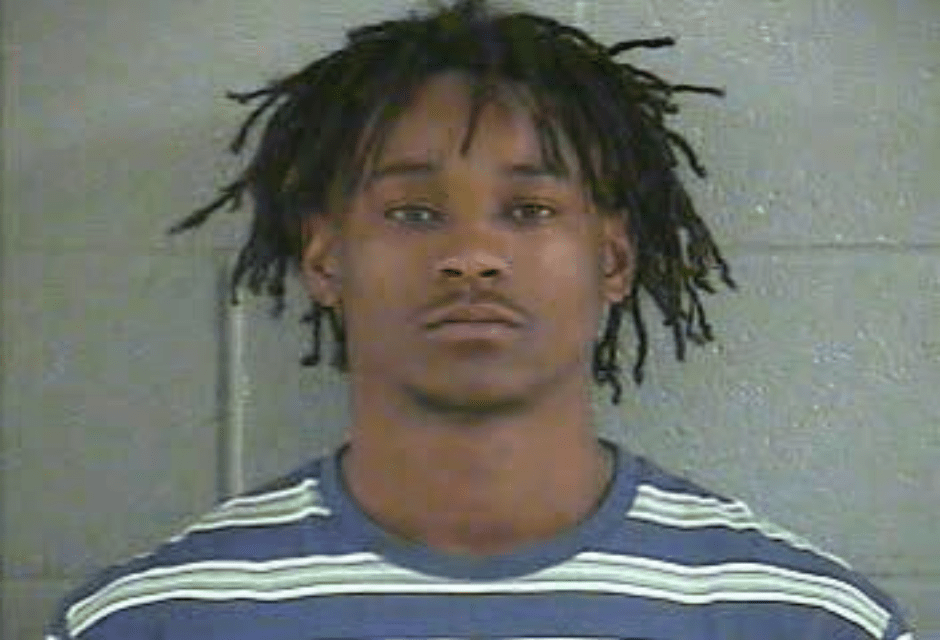 Kynarious J. Flynt, 21, of Glasgow.
(BARREN COUNTY DETENTION CENTER)
GLASGOW — A Glasgow man was arrested Saturday after he allegedly shot at a vehicle near Adams Place.
Glasgow police said Kynarious J. Flynt, 21, was identified as the alleged shooter in a March 8 incident. Police responded to Adams Place after it was reported a man had fired several shots into an occupied vehicle. The car fled the scene prior to the police's arrival. No one was injured, according to a news release.
Police did not specify why shots were fired.
Flynt of Glasgow was arrested and charged with four counts of first-degree wanton endangerment. He was lodged at the Barren County Detention Center where he remains as of 10 a.m. Monday. He remains held under a $50,000 cash bond.
Officer Allen Ward made the arrest. The case remains under investigation.