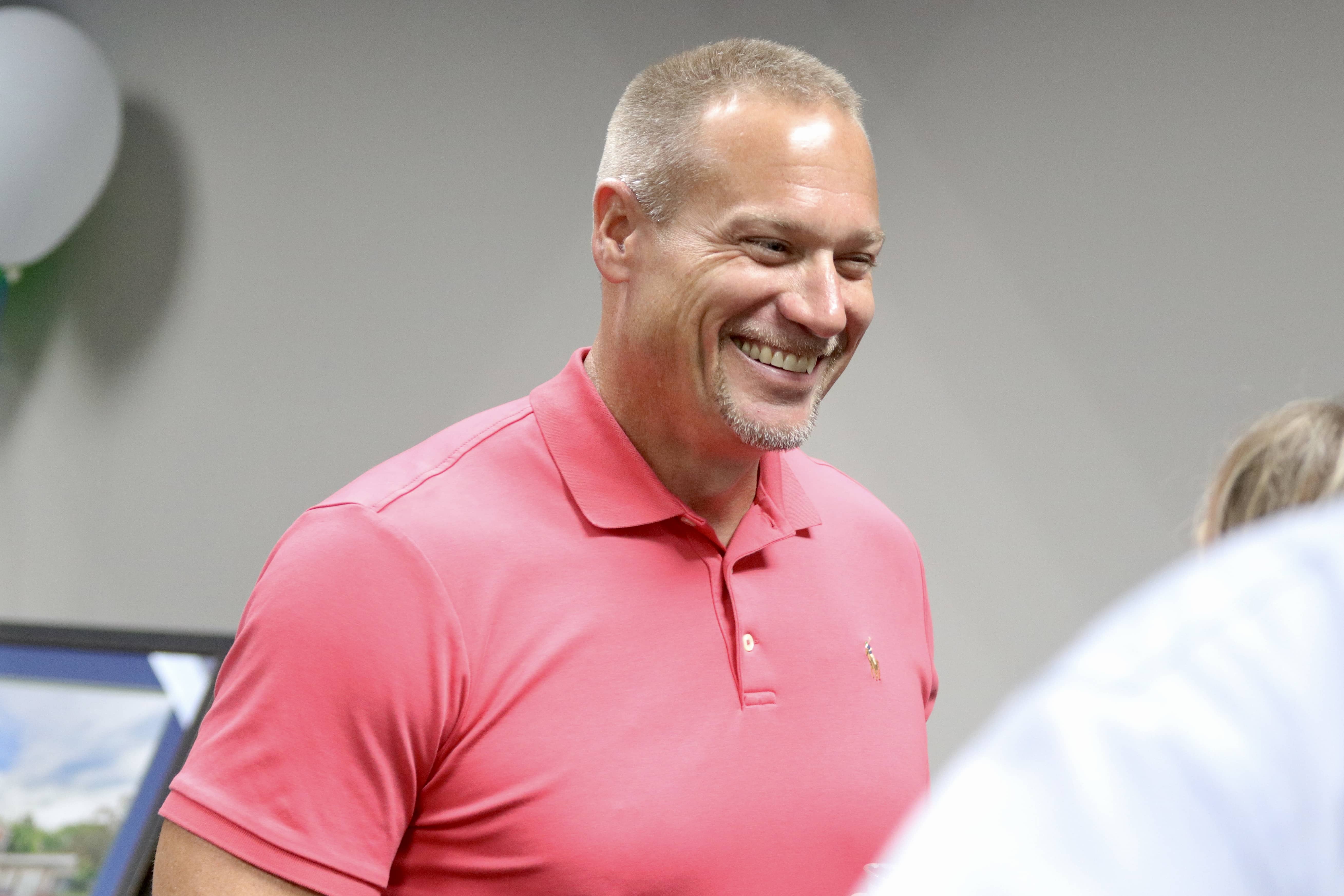 Scott Young, the outgoing manager of the Glasgow Water Company, speaks to guests gathered to celebrate his departure from the company after nearly 17 years. He is slated to begin work as the executive director of the Kentucky Rural Water Association on July 1.
(BRENNAN CRAIN/WCLU NEWS)
BY BRENNAN D. CRAIN, WCLU News
GLASGOW — After over 16 years of service to the Glasgow Water Company, Scott Young said goodbye to community members and coworkers during a farewell gathering held Wednesday afternoon.
Young served as the manager of the GWC until about six months ago. He stepped aside and has served in an advisory role to the incoming manager, Joe Watson.
"It's been a tremendous blessing, but it's also been a tremendous opportunity to assist a great team that I've had over the last 16 ½ years," he said. "To be community-minded, and just be proactive in the things that we do and providing good quality service to our customers."
The GWC is the tenth largest water company in Kentucky, serving Barren, Metcalfe and Allen Counties. The company boasts the cleanest water in the state and some of the lowest rates.
An ongoing project to create a redundant transmission line will enter its next phase under Watson's leadership. The current transmission line was constructed in 1965. The current project will allow more water to be shuttled to customers from the treatment plant at Barren River Lake.
"He's been showing me the ropes, and he's done a great job of helping me transition to the general manager's position," Watson said.
Under Young's leadership, the GWC has attained such accolades as the Best Tasting Water in Kentucky, Best of the Best Tap Water Taste Test, Water Plant of the Year and several efficiency recognitions. But in Young's humble fashion, he said the quality and service provided to customers will continue because of the staff and team at the GWC.
"I have no worries about the quality of service that they're going to provide," Young said.
Watson will begin official managerial duties Friday, July 1. Scott will then assume the position of executive director of the Kentucky Rural Water Association.