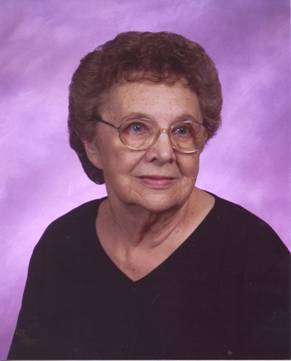 Our amazingly wonderful mother Mary Hazel Pack entered the Gates of Heaven on November 23, 2021 in
Glasgow, Kentucky where she resided since the death of her beloved husband, Donald
Pack, in 2002. She was born on July 27, 1921 in Irvine, Kentucky to Rachel (Lytz)
Harlow and James S. Harlow. Shortly after her birth, the family moved to the coal
mining town, Fleming-Neon, Kentucky, where she continued to live and work in the
community store prior to being appointed postmaster in Fleming in 1964 – a position
she held for the next twenty years while also being the co-owner of the P&Q clothing
store she opened and managed with her sister, Thelma Quillen, in the late1950s in
the same community.
After retirement in 1984, she and her husband sold their businesses and moved to
Winchester, Kentucky where they bought a beautiful home on five acres just a few
miles from Lexington, Kentucky – the home of their beloved Wildcats sporting teams.
During their time in Winchester she and her husband became two of the founding
members of the Grace Baptist Church in Winchester, Kentucky – now the largest church
in this growing community.
Mary Hazel was the mother of two sons – Dr. William Gary Pack, who now lives in
Thompsons Station, Tennessee with his wife Jackie, and James Keith Pack, who
currently resides with his wife, Judy, in Glasgow, Kentucky. She is also survived by
five grandchildren – – Donna Peck and her husband, Sean, of Virginia, Dr. Brian Pack
and his wife, Dr. Shanna, of Glasgow, Kentucky, Dr. Robert Pack and his wife, Ruth,
of New Hampshire, Cameron Powell and his wife, Becky, of Georgia, and Melina Stevens
and her husband, Andrew, of North Carolina, She is also survived by nine great
grandchildren as well as many nephews, nieces, and devoted friends scattered
throughout the country. She also had one sister, Thelma Quillen, and seven brothers
– Vernon Harlow, Thurmond Harlow, Clarence Harlow, Carl Harlow, Harold Harlow, and
William (Bill) Harlow who all preceded her in death.
Born shortly after the end of World War I and living through the Great Depression,
World War II, the Korean Conflict, as well as all that followed, Mary Hazel became a
dedicated advocate of a strong work ethic. She began working as a clerk in the Curry
clothing store in Neon, Kentucky at 17 while still in high school. After graduating
from Fleming High School in 1939, she continued her working career nonstop until her
retirement in 1984 while also being the mother of
two "very active, creative, and mischievous boys" who loved and respected her
greatly.😇 Her number one goal in life was to promote those two boys and their
families by doing all she possibly could to assist them in gaining the best
education and lifestyle possible.
Beyond all that, she took great pride in all aspects of her home. She was a "dog
person" all the way, and she always had and cared for her "special dog". We were all
blessed to have known her and benefited from her wisdom and love throughout all the
years. She will be greatly missed by all her family and friends. We are all keenly
aware of what she contributed and meant to all of us. A celebration of her life will
be held in Glasgow, Kentucky at the Hatcher – Saddler Funeral Home at 9 a.m. on
November 27 followed by burial at the Green Acres Cemetery in Ermine, Kentucky at 3
p.m. that afternoon. Due to Covid-19 and the Thanksgiving holiday, the funeral will
be live streamed from the Hatcher – Saddler Funeral Home at hatchersaddler.com
In lieu of flowers, the family is requesting that you consider a donation to the
Heritage Fund established under her name at the First Christian Church located at
1100 N. Race Street in Glasgow, Kentucky 42141.