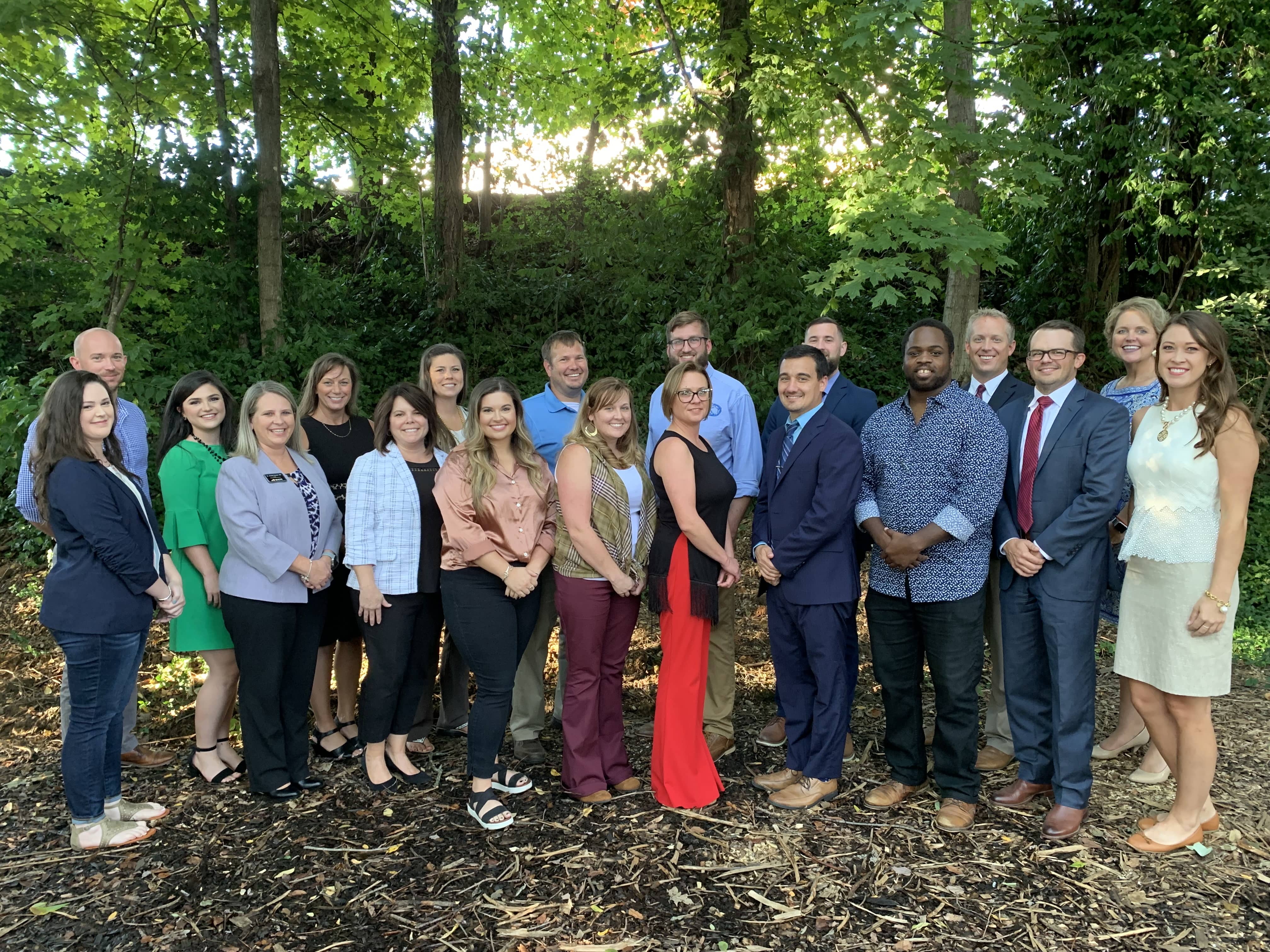 (LUKE PIERCE/WCLU NEWS)
GLASGOW, Ky. – Lead Forward has selected 18 outstanding individuals from the private, public, and non-profit sectors for the 30th Leadership Glasgow-Barren County Class of 2021/2022. These participants join a prestigious group of more than 450 leaders who have graduated from the Leadership Program since its inception in 1991. Leadership Glasgow-Barren County is an immersive nine-month program that is designed to challenge participants' thinking, expose them to new ideas and perspectives and promote discussion, reflection, and action.
We are excited to bring together this diverse group of leaders in our community" said Katie Hawks, Chair of Lead Forward. "Over the next nine months, this group will create a profound bond based on their experiences, while gaining a deeper understanding of Barren County and the systems that shape it".
The members of the Class of 2021/2022 include:
Candice Baker, Felker Brothers
Austin Birge, The Peoples Bank
Maureen Carpenter, Barren County Economic Authority
Cheryl Davidson, Abound Credit Union
Jonathan DeVore, Barren County Middle School
Kylie Foushee, Congressman Brett Guthrie's Office
Tyler Ghee, Glasgow Independent School District
Angie Harlan, Southcentral Community & Technical College
Nicole Houchens, Glasgow Electric Plant Board
Victoria Hunley, Barren County Board of Education
Jeremy McGinty, Glasgow Independent Schools
Crystal Oswald, ATM Media Solutions
DeAndre Palmore, YMCA
Derek Staples, US Bank
Kelsey Stephens, Amneal Pharmaceuticals, LLC
Shawna Tittle, Bluegrass Ingredients
Joe Watson, Glasgow Water Company
Kole Wilkinson, ECP Realty
Participants will experience two development retreats and 7 program day sessions on topics including: Law & Justice, Education, Civic & Non-Profit, Economic Development, Healthcare, Agribusiness and Tourism & Quality of Life. These sessions are formatted through lectures, panels, tours, and hands-on activities.