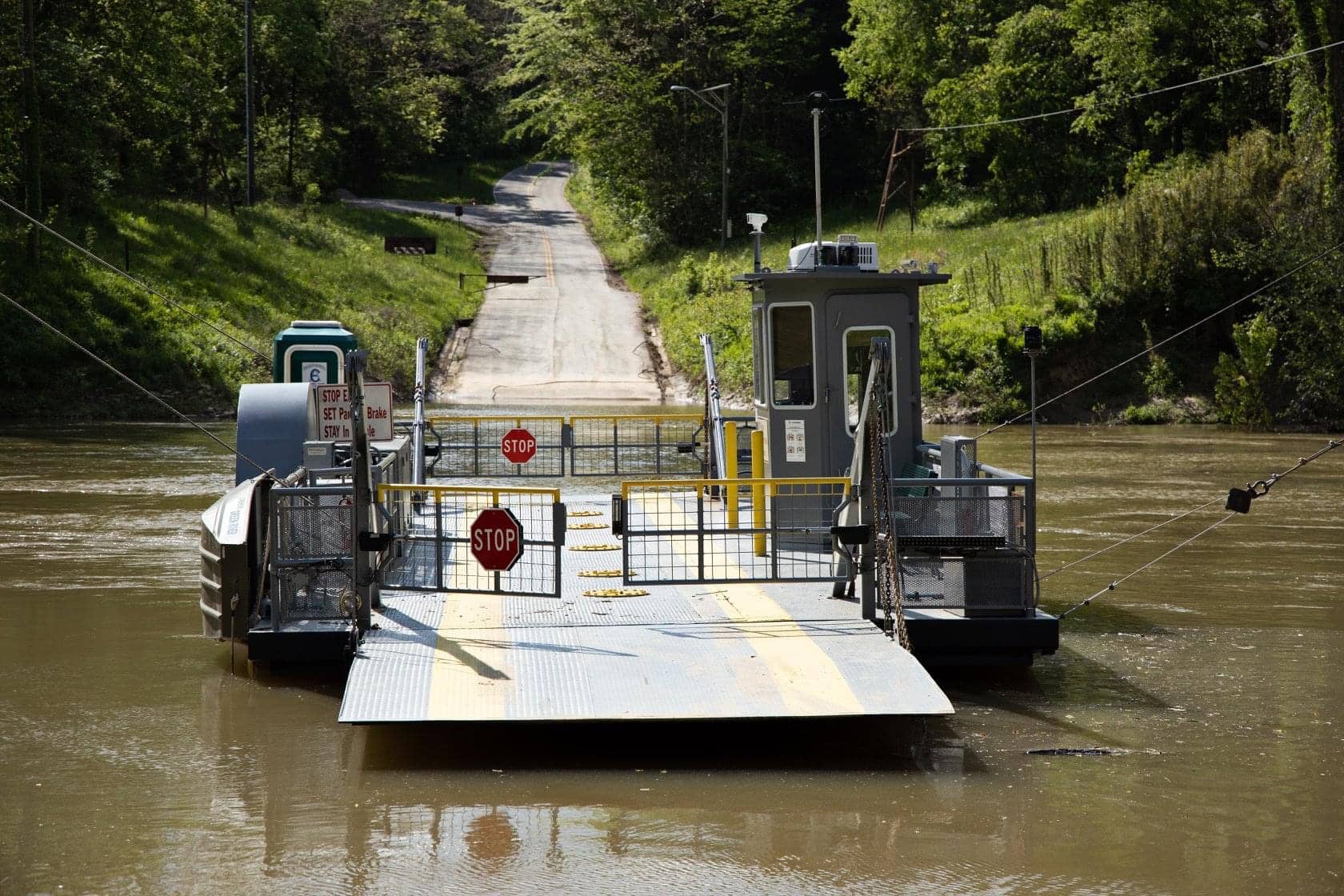 Mammoth Cave National Park will temporarily close the Green River Ferry, Green River Ferry Road south, Joppa Ridge Motor Trail and Green River Ferry parking area on Friday, July 16 for paving work. This closure is due to delays caused by inclement weather affecting improvements to the Green River Ferry area, including paving work in the parking area.
After paving work is completed, the Green River Ferry parking area will remain closed through Sunday, July 18to allow for curing of the newly paved surfaces. Green River Ferry will resume service on Saturday, July 17, but will temporarily close again on Tuesday, July 20 and Wednesday, July 21 for maintenance to correct a mechanical issue. There will be no public access to the Echo River Springs Accessible Trail from within the Green River Ferry parking lot from July 16 through July 18.
The Green River Ferry serves as a river crossing location, river access for canoes and kayaks, boat ramp for fishing boats and parking area for trail and river users. During periods of low and high water, extended closures of the Green River Ferry create negative impacts which affect local citizens and park staff by presenting safety problems, limiting access to recreational resources and disrupting frequently used travel routes. The ramp extension project has lengthened the current vehicle access ramps into the Green River by 30 feet. The final work includes dredging on the north side of the river and final paving on the crossing's south side.
The ramp extension project is being coordinated by the park with assistance from the Federal Highway Administration Eastern Lands Highway Division.