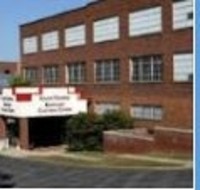 February 2011
Barren County Progress
2-3-2011- The local Community pays tribute to Barren County Deputy Sheriff Wayne Branham.
Bro. Bobby Word is the new pastor at Edmonton Worship Center.
Barren County Cheerleaders won the 15th District and 4th Region Championship Saturday at Bowling Green High School.
Steve Harston and Holly Miller Beauchamp are working on a mural at SCKCC for the printing exhibit on the second floor.
Kenny Arterburn joins Hartland Equipment Sales Team
2-10-2011- Caverna Senior Kelly Gibson signed Tuesday February 1 to play football for Campbellsville University.
Adam Bow was sworn in Monday to fill the vacancy left by Barren County Deputy Wayne Branham.
Far Off Broadway presents "See How They Run".
2nd Annual Butterflies for Maddie Pulmonary Lectureship held at Nortons Hospital in Louisville.
AD – Bubba's Balers – Regular $75.00 now only $60.00 for the month of February – Bale Tobacco Marketing Inc.
2-17-2011- Former SCRTC General Manager Max Phipps sues the cooperative claiming he was terminated as General Manager without cause.
2-17-2011 cont.
The DART Foundation recently presented a check for $2500 to Barren River Animal Welfare Association.
Glasgow Barren County Chamber of Commerce Outstanding Citizen of the year award went to the Veteran's Memorial Wall  Committee – Jane Baker, Barlow Ropp, Doug Isenberg, Joel Wilson, Marlin Witcher, W S Everett, Darrell Pickett and Bobby Travis.
Sports – Glasgow Boys fall to Bowling Green Purples . Glasgow girls roll over Caverna and Washington County edges Caverna girls and the Boys defeat Monticello.
3rd Annual Shake your Paw Ball will be at Diamond Caverns March 5th.
2-24-2011- Glasgow Graded School Apartments are introduced to the community.
Ralph Bell, Center recently retired from Dart Company after over 23 years of service.
Glasgow Middle School is the 2011 District Governor's Cup Champion.
FRECC helped the Cub Run School to make Christmas a little brighter thru Christmas by giving cash and toys for the students. (The Coop chooses a different school each year for this project).
Caverna Coach Cornelius Faulkner presented Rudy Brents her framed jersey that will take its place in the Colonel Trophy Case.
FFA Week is observed February 19-26. Barren County FFA President is Kelsey Anderson and VP is Jessica Britt.