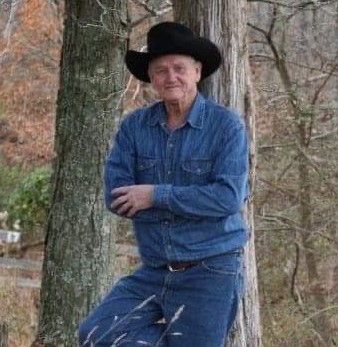 Edgar Wayne Cox, 77, of Austin, KY died Monday, February 22, 2021 at his residence.  Born in Glasgow, KY he was the son, of the late Robert Porter Cox and Susie Broaddus Cox.  Mr. Cox was a former member of the First BN 623rd Field-Artillery of Glasgow, KY, retired from Scotty's Paving.  Mr. Cox loved his horses and mules, which he rode and drove his wagon in his spare time and was a member of the Flippin Church of Christ.
Survivors include his wife of 55 years, Lynn Walden Cox; two sons, Kevin Cox (Missy) of Smithfield, KY and Stacy Cox of Austin, KY; three grandchildren, Kelsey, Cameron and Jacob Cox; two sisters, Glenda Wheat of Morvan, GA and Joyce Hoffman of Smiths Grove, KY along with several nieces and nephews also survive.
Funeral service will be held 2:00pm Saturday, February 27, 2021 at the A. F. Crow & Son Funeral Home with burial with military honors provided by DAV Chapter 20 of Glasgow in the Happy Valley Memorial Gardens.  Visitation will be Saturday, from 10am until time for the service at the funeral home.
Family and friends may visit www,facebook.com/crowfuneralhome at 2:00pm to participate in the live stream of the funeral celebration.
All those who wish to honor and remember Mr.Cox in person at the visitation or service must wear a mask or other facial covering while inside the funeral home for the safety of those in attendance.
A.F. Crow and Son Funeral Home is both honored and privileged to be entrusted with the care of Mr. Cox.  Share your message of condolence with the family of Edgar Wayne Cox at www.crowfuneralhome.com