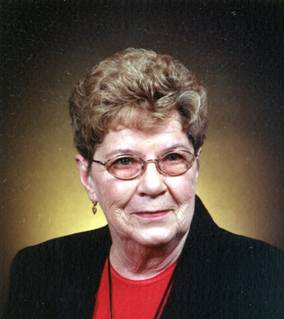 Barbara Jean "Mamaw" Kinslow Sharp, age 89 of Shepherdsville, KY born January 11, 1931 to the late Harry T. & Pernie Alma Kinslow of Lucas, Ky passed away peacefully on Thursday, July 30, 2020 surrounded by her family.
She leaves to cherish her beautiful memory, son-Steve Sharp of Glasgow, Ky, daughter-Marilyn Bowman of Shepherdsville, Ky, daughter- Marsha (Alan) Garrett of Shepherdsville, Ky & son-Greg (Kenann) Sharp of Shepherdsville, Ky. She was also blessed with 12 beautiful grandchildren & spouses, 28 great-grandchildren & 6 great great-grandchildren. She was preceded in death by her husband of 51 years Mr. Wendell Owen Sharp, son Roger Dale Sharp, grandson Micah Steven Garrett, granddaughter Jennifer Marie Howerton Rayhill, grandson Dylan Kendal Downs, great grandson Travis Scott Redmon and her brother Ewell O. Kinslow. She was employed and retired from General Electric in Louisville, KY. She was a member of Salem Baptist Church in Cave City, Ky and a faithful Christian who loved and worshipped the Lord. Barbara "Moma/Mamaw" was a devoted wife and mother who dearly loved her children, grandchildren, great grandchildren and great great grandchildren. She had such a sweet and gentle spirit and loved being surround by her family.
The visitation and funeral services will be held at Hatcher & Saddler Funeral Home, 801 North Race Street, Glasgow, Ky 42141. The visitation will be on Monday, August 3, 2020 from 4pm-8pm (central time) with family viewing beginning at 3pm. Visitation will also be on Tuesday, August 4, 2020 from 9am-12pm with the funeral services being at 12pm with Bro. Danny Pace, officiating and the burial to follow at New Salem Church Cemetery, Glasgow, Ky. In keeping with the Governor's mandates for funeral and memorial services, the number of attendees in the funeral home at any given time will be limited; no food permitted in the lounge; social distancing will be necessary; and face coverings are required.