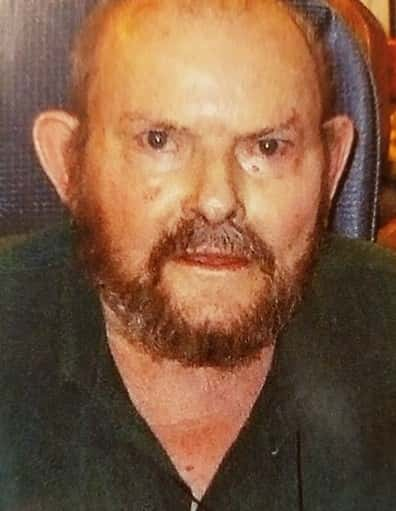 Jesse Clay Lonas, 82, of Scottsville, KY passed away Wednesday, July 29, 2020 at his residence.  The Scottsville, KY native was a former employee of the Allen County Road Department and member of Pleasant Grove General Baptist Church.  He was a son of the late Walter D. "Doc" Lonas and Ivy Esther Doss Lonas and husband of the late Nina Frances Keen Lonas. 
He is survived by 1 daughter:  Rebecca Lonas Thurman and husband, Tony, Scottsville, KY; 
2 granddaughters:  Shelly Fowler and wife, Susan, Glasgow, KY and Kandy Fowler, Scottsville, KY; 
3 great grandchildren:  Emily, Haley and Kaidy Meador; 
3 step grandchildren:  Sara, Dakota and Cheyanne Thurman; 
1 step great granddaughter:  Minaj Thurman; 
1 brother:  Clessie Lonas and wife, Doris, Adolphus, KY; 
1 sister:  Bessie Lonas Tinsley, Scottsville, KY; 
1 sister-in-law:  Carolyn Keen Berry, Scottsville, KY; 
2 brothers-in-law:  Dewey Keen and wife, Barbara, Scottsville, KY and Ralph Keen and wife, JoAnn, Adolphus, KY;
Several nieces, nephews and cousins.
He was preceded in death by 2 brothers:  Cecil Lonas and Dessie Lonas and 3 sisters:  Tessie Lonas Carver, Essie Lonas Meador and Kathleen Lonas. 
Funeral service will be 2:00 p.m. Sunday at Goad Funeral Home with burial in Oak Forest No. 1 Cemetery.  Visitation will be 4:00 p.m. to 8:00 p.m. Saturday and after 8:00 a.m. Sunday until funeral time at Goad Funeral Home.  The funeral will be on Facebook live at 2:00 p.m. on Sunday on the Goad Funeral Home page.  According to the Kentucky Funeral Directors Association, social distancing and face masks are recommended and no PUBLIC lounge is available