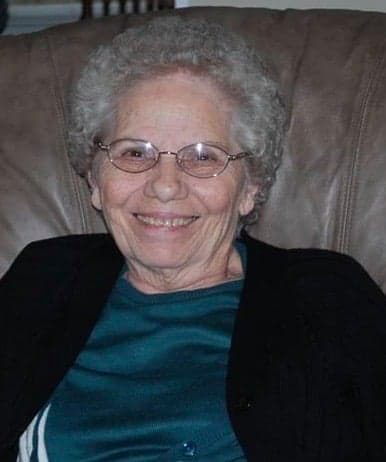 BROWNSVILLE, Ky.- Donnie Ann Carnes Jaggers, 84, of Mammoth Cave passed away Monday
June 29, 2020 at her home. The Grayson county native was a homemaker and member of Cove Hollow United
Baptist Church. She was a daughter of the late Irvin Carnes and Dollie Watson
Carnes and the wife of the late Lennie Jaggers.
Surviving are a son, Gary Jaggers of Beaver Dam; four daughters, Dena Burris of
Leitchfield, Debbie Sanders (Sam) of Mammoth Cave, Vickie Alvey of Chalybeate and
Charlotte Stice (Mike) of Brownsville; two half sisters, Roberta Moore of Nashville
And Thelma Dee Smith of Bowling Green; 11 grandchildren, Melissa Layman,
Tiffany Hatfield, Tabitha Dalrymple, Bradley Jaggers, Megan Coates, Lee
Jaggers, Allison Justice, Aaron Jaggers, Ethan Stice, Maddie Stice and Adian Jaggers;
13 great grandchildren; one great great grandchild; and several nieces and nephews.
Funeral services will be private. Visitation will be 4-8 PM Thursday at Gravil
Funeral Home. Burial will take place in Cove Hollow Cemetery.