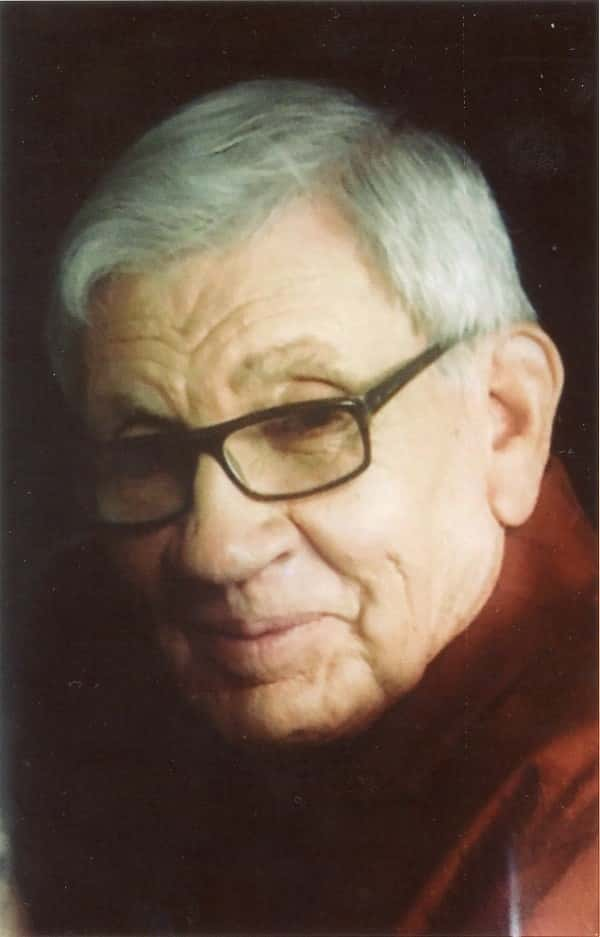 Rev. Willie Eugene Honeycutt, 87, of Glasgow, KY passed away in the early morning of June 25, 2020 at T. J. Samson Community Hospital.Eugene was born in Albany, KY on July 1, 1932.  He was the son of Oscar and Dorothy Neal Honeycutt.  The family later moved to Hiseville, KY where he was employed with Strader's Dairy until it closed.  On December 1, 1951, he married Anna Katherine Byrd, who survives.  He went on to be a diary farmer until retirement.
Eugene was a devout follower of Christ and attended church all of his adult life.  He was a member of Living Faith Church.  At the age of 69, he was called to preach and did so evangelically.   Eugene is preceded in death by his parents Oscar and Dorothy Honeycutt; his two sons, Frankie and Jerry Honeycutt; his brother Edward Honeycutt; and three sisters: Rose Pemberton, Sue Riddle, and Carolyn Hale.
Eugene is survived by his wife Ann (Byrd) Honeycutt and three daughters: Patricia Dyer (Jerry), Geraldine Sherfey (Marty), and Tammie Davidson, all of Glasgow; three grandchildren: Katina Harper (Barry), Chris Sherfey (Gina), and Tiffany Davidson (Eric Smith); two great-grandchildren:Jessica Harper and Ryder Lee Sherfey; two brothers: Billy Honeycutt of Park City and Wayne Honeycutt (Glenda) of Hiseville; three sisters: Doris Lawrence (James) of Glasgow, Jane Weaver (Louis) of Greenville, KY, and Mary Johnson of Glasgow; several nieces and nephews.
The family wishes to extend deep gratitude to his caregivers Cassandra Faulkner and Shauntell Weyrauch.  Pa's goodness and love will live on in our hearts until we meet again.
Funeral services will be held 2:00 p.m. Sunday at the Hatcher &Saddler Funeral Home with burial in the Hiseville Cemetery.  Visitation will be after 4 pm Saturday at the funeral home.
In keeping with the Governor's requirements for funeral and memorial services, the number of attendees in the funeral home at any given time will be limited; no food permitted in the lounge; social distancing will be necessary; and face coverings are recommended.