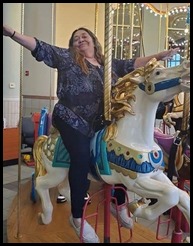 Angela M. Ramsey, 56, of Glasgow, Kentucky, passed away Saturday, June 20, 2020 at her residence.  She was a daughter of the late Lonnie and Joyce Marie Pennington Jessie.
She is survived by one son: Joshua Ramsey; one daughter: Charly Ramsey; one grandson: Isaiah Ramsey (Tessa); two granddaughters: Zoe Ramsey (Kaelob) and Cheyenne Perkins; two great-grandsons: Javon Boyd and A. J. Perkins; two special friends: Patricia Phelps and Fred Carrey; several nieces, nephews, cousins, great-nieces and great-nephews also survive.
Besides her parents she was preceded in death by her husband: Charles Ramsey; her son: Billy Paul Ramsey; her brother: Lonnie Paul Jessie; special friend: Chris Page.
Funeral will be 11:00 a.m. Saturday, June 27 at the Hatcher & Saddler Funeral Home with burial in the New Hope Cemetery.  Visitation will be from 4:00 to 8:00  p.m. Friday at the funeral home.
In keeping with the Governor's requirements for funeral and memorial services, the number of attendees in the funeral home at any given time will be limited; no food permitted in the lounge; social distancing will be necessary; and face coverings are recommended. The service will also be streamed live at www.facebook.com/hatchersaddler; or you may listen to the service while in our parking lot by tuning your radio to FM 89.1.