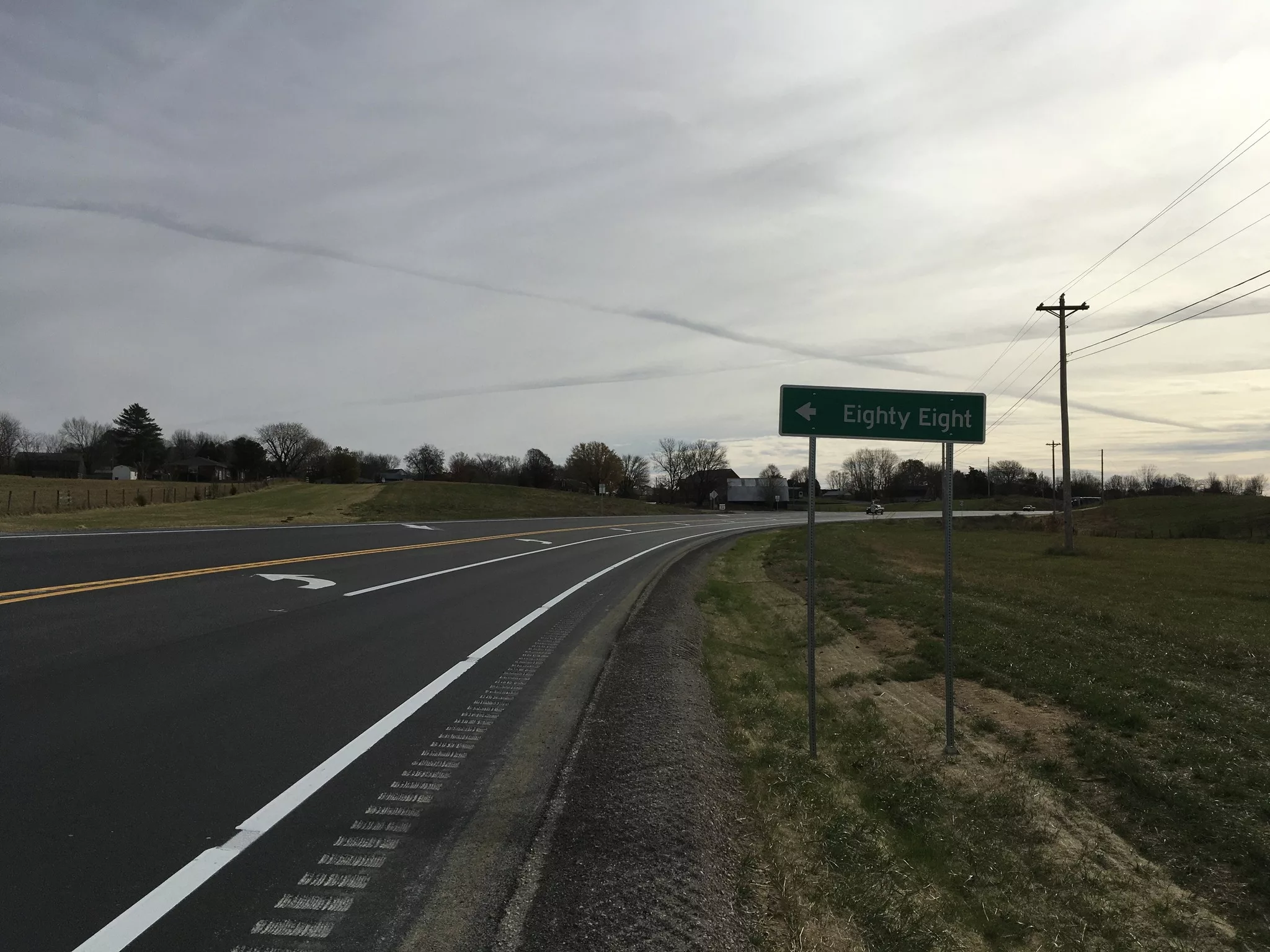 The project to widen KY 90, including a new alignment, is wrapping up. Only some finishing touches remain. THIS WAS A $14 MILLION PROJECT to improve safety and mobility in the Eighty-Eight Community area.
The project improved and widened KY 90 from near KY 839 (mile point 17.7) to the Metcalfe County line (mile point 22). The four-mile section of KY 90 features upgrades to the current road as well as a new alignment.
The road features two travel lanes but has a two-foot paved shoulder in both directions. Sight distance, slopes, ditching, and drainage have also been improved along the route.
The construction project contract was awarded to Scotty's Contracting & Stone, LLC, in August of 2021, in the amount of $14,067,824.65.