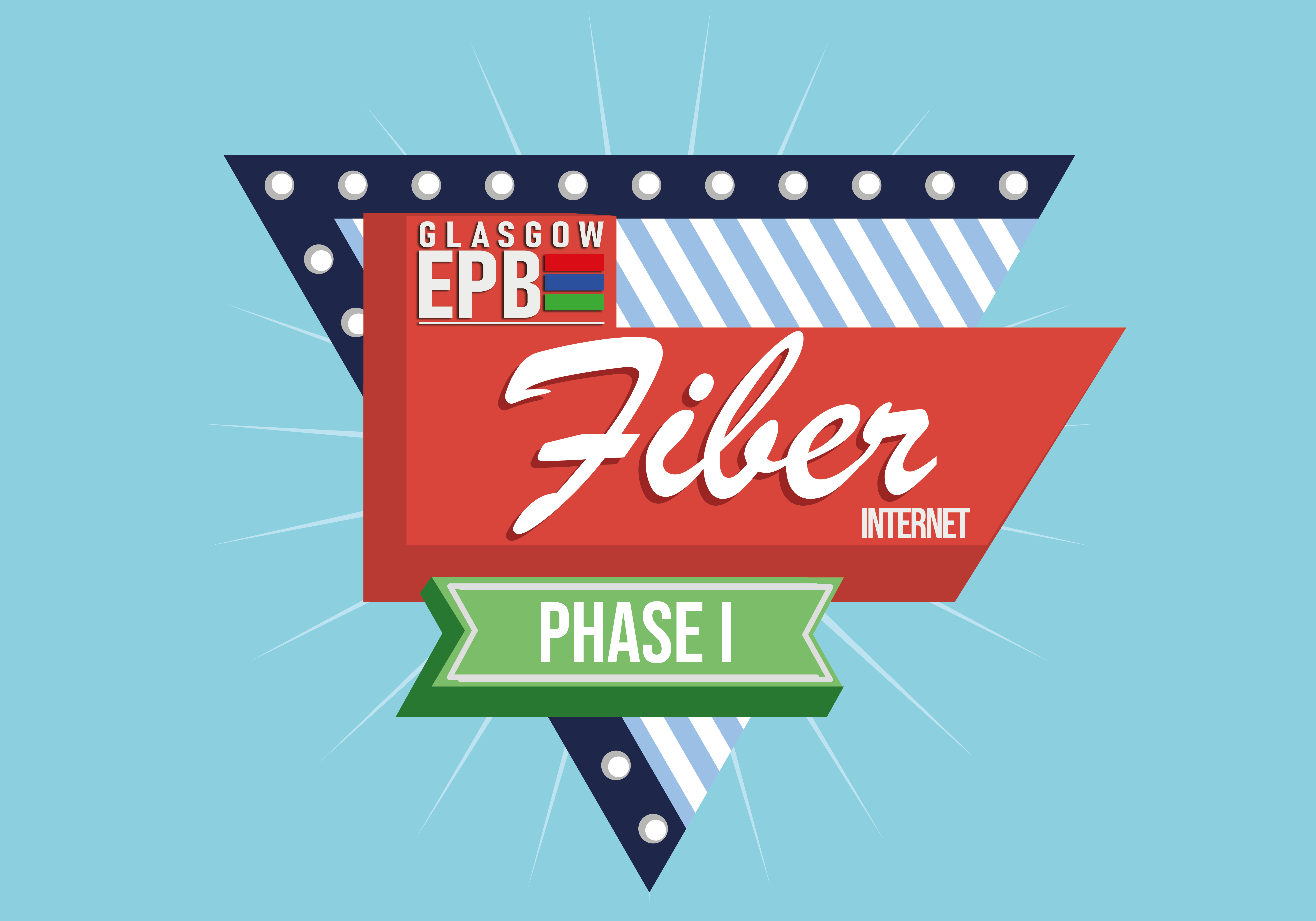 GLASGOW — On Tuesday, board members for the Glasgow Electric Plant Board voted to accept the bid from Ervin Cable Construction to construct the first phase of the utility's fiber optic internet project.
The bid totaled $1,532,214.04 and will come out of the approved $2.5 million budget for the first phase of the fiber optic project. GEPB board members approved the budget allocation in September 2022.
Ervin Cable Construction is headquartered in Sturgis, Kentucky, with locations across fifteen states. The family-owned and operated company has worked in the telecommunications construction industry for over forty years. Construction is set to start no later than March 1.
"Tuesday night's approval by the Glasgow Electric Plant Board of the Ervin Cable Construction bid was a major step forward in making our fiber-to-the-home project a reality for the citizens of Glasgow," said GEPB superintendent Dave Puskala. "I know I speak for the entire team at the Glasgow EPB when I say we are very excited about what this project means for the community and for the future of our broadband services."
The GEPB fiber project's first phase will encompass approximately 1,100 customers in the southwestern portion of Glasgow. Areas include, but are not limited to, Cleveland Avenue/Old Bowling Green Road and S.L. Rogers Wells Blvd/Scottsville Road from Cleveland Avenue to Bishop Lane.
Those interested in the project can view the full coverage map of GEPB Fiber Phase I at GlasgowEPB.com. Those in the area covered by Phase I can also sign up to be pre-enrolled for the new service and will receive updates and information about Phase I's progress by phone, email, or text message before ultimately being contacted with pricing and installation information for fiber optic service. To sign up, visit GlasgowEPB.com/fiber.