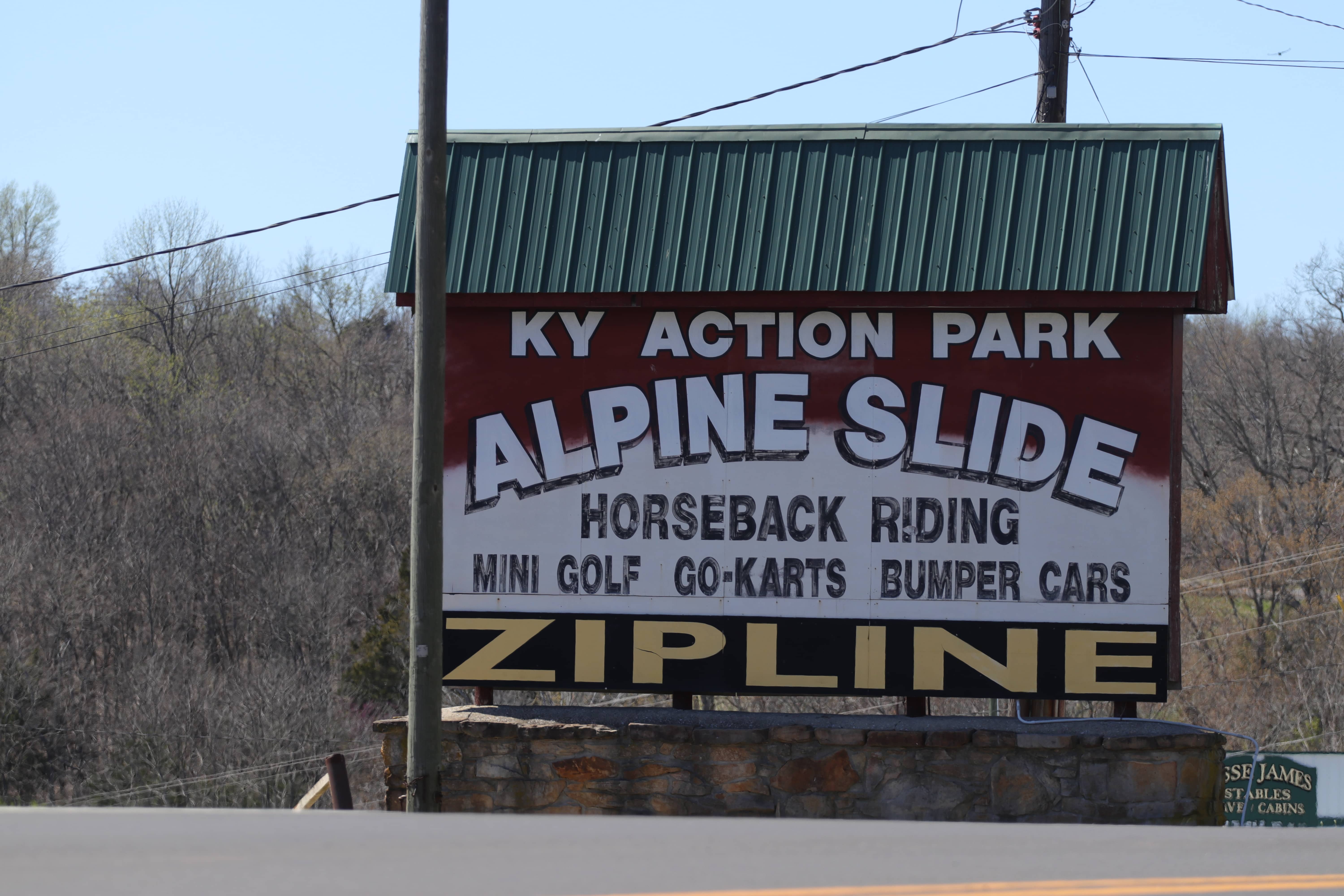 The Kentucky Action Park, in operation for over 50 years, was posted for sale in mid-March. Mary Lou Carey, the park's current owner, decided to sale the park after undergoing recent health complications. 
(BRENNAN CRAIN/WCLU NEWS)
CAVE CITY, Ky. – After several years in operation, the Kentucky Action Park is for sale.
Edward Music opened the park several years ago. A chairlift was installed at the park, and Mary Lou Carey was the first person hired in 1970.
"She worked for all the other people that owned it," said Mary Lou's son, Rickey Carey.
Carey bought chairlift and alpine slide in 1998, and her family has operated it since. The family has operated the riding stables since 1971.
Recent health concerns led Mary Lou to sale the park.
"She's just not able to see to any of it," Carey said.
Mary Lou underwent several heart operations last winter, Rickey said.
The Carey family will continue to operate the riding stables, mini golf, cave tours and cabin rentals.
The chairlift, alpine slide, zip-line, go-carts, climbing wall, trampoline, bumper boats and all of the rides are a part of the sale.
"Most of it is all in good shape, ready to open," Carey said. "If someone wanted to open it, it would be very little effort to get it ready to open up this year."
The park did not open during 2020 due to the coronavirus pandemic.
Carey said the park serves as a good promoter of tourism and money for the Cave City and Mammoth Cave area.
"We definitely would love to see someone get it up and get it going," Carey said. "We hate to see it go, but we just don't have the manpower and so forth to see to all of it. That's what it boils down to."
The park is listed at $750,000 by Coldwell Banker Commercial.