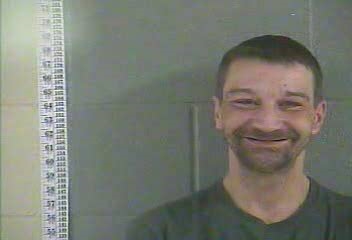 GLASGOW, Ky. – Glasgow Police arrested a person at their home Thursday following a drug complaint.
The Glasgow Police's Street Crimes Unit responded to Rachel Court. Officers proceeded to search the home.
Officers discovered digital scales, drug paraphernalia, one bag containing 22 grams of spice, one bag containing four grams of spice, several pills and a large amount of cash.
James D. Shaw, of Glasgow, was arrested and charged with trafficking in synthetic drugs (first offense), possession of drug paraphernalia and third degree possession of a controlled substance (drug unspecified).
Shaw was lodged at the Barren County Detention Center.