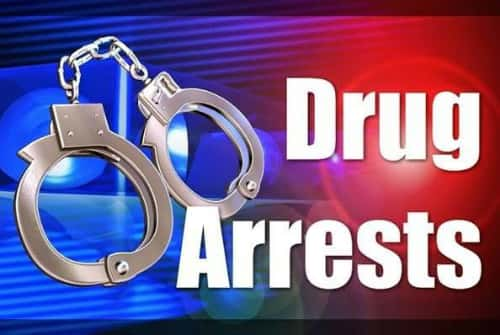 On 09/11/2020, the Glasgow Police Department conducted a traffic stop on Britthaven Drive.
Officer Phillips made contact with the driver identified as Holley Short and confirmed that the registration plate had been cancelled and the registration decal had been tampered with and was not valid for that vehicle. Officers performed a search of the vehicle and located Methamphetamine and after conducting field sobriety tests, determined that Short was driving while impaired.
Holley H. Short of Glasgow Ky., was arrested and charged with No Registration Plates, No Registration Receipt, Theft Of Motor Vehicle Registration Plate, Failure To Register Transfer Of Motor Vehicle, Reckless Driving, Operating Motor Vehicle U/Influ Control Substance 1st Offense, Possession Control Substance 1st Degree 1st Offense (Methamphetamine).
The arrest was made by Officer Hayden Phillips, assisted by Officer Allen Riffle and Sgt. Steven Fields.