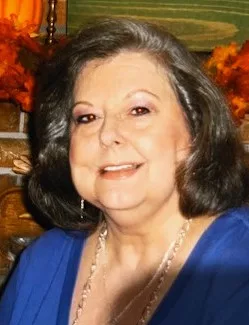 Betty June Owens, 76, of Scottsville, KY and formerly of Riverview, FL, passed away Wednesday, November 15, 2023 at Cal Turner Rehab & Specialty Care.  The Glasgow, KY native was a retired high school teacher and counselor.  She was a daughter of the late Hershel Hubert Gilliam and Wilma Lee Shields Gilliam Holland and wife of the late John R. Owens. 
She is survived by 3 grandsons:  Evan Owens, Jake Brown and Luke Young; 
1 sister:  Huberta Blankenship and husband, Stevie, Scottsville, KY; 
1 brother:  Bobby Gilliam, Scottsville, KY; 
5 nephews:  Chris Herrington, Bradley Brown, Eli Gilliam, Michael Gilliam and David Gilliam. 
She was preceded in death by a daughter:  Kerri Owens. 
Graveside service will be 10:00 a.m. Tuesday, November 21, 2023 at Serenity Meadows Memorial Park in Riverview, FL.  Goad Funeral Home was in charge of the arrangements.