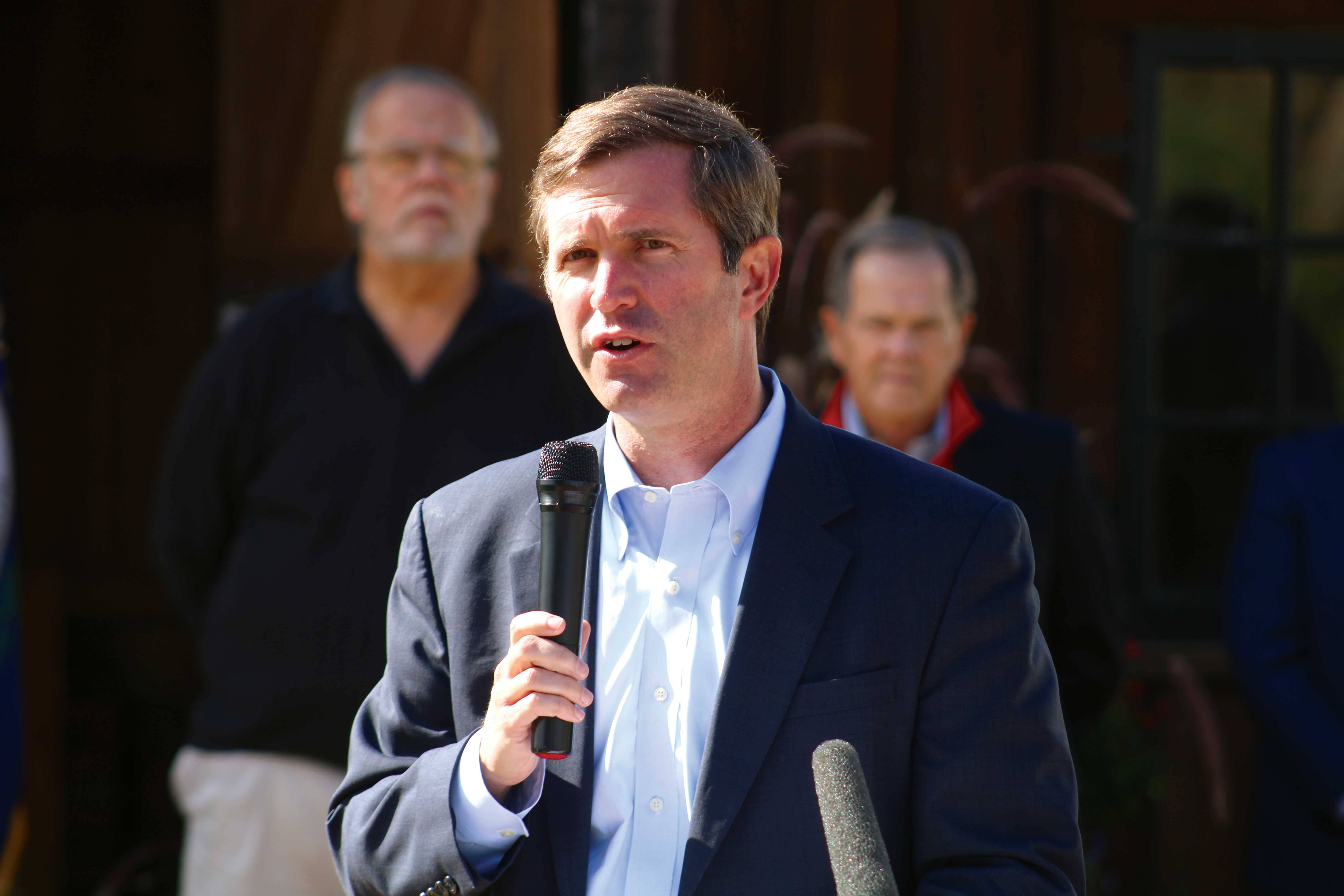 PRESS RELEASE
LAWRENCEBURG – On Friday, Gov. Andy Beshear presented more than $6 million in funding in Anderson County to support road resurfacing, public transportation, a local park, tourism and high-speed internet.
"Today, we are awarding funding that will keep our families safe on the road, expand public transportation, upgrade a local park and expand high-speed internet in Anderson County," said Gov. Beshear. "Our families deserve the best, and with this funding, we are making sure they have everything they need to thrive."
"Anderson County is so excited to receive these awards today. These funds will continue to move our county forward, from roadways, high-speed internet and tourism activities in our beautiful community," said Anderson County Judge/Executive Orbrey Gritton. "I want to thank all our local government leaders and Gov. Beshear for helping make this funding possible."
Transportation Awards
Gov. Beshear presented $300,034 for Anderson County to resurface nearly 5 miles of Hammonds Creek Road in Lawrenceburg.
The Governor also awarded nearly $3.7 million in Federal Transit Administration funding as well as over $900,000 in matching state funds to the Blue Grass Community Action Partnership to purchase 25 passenger buses. The award is part of more than $11.5 million in funding from the Federal Transit Administration that Gov. Beshear announced in June.
Land and Water Conservation Fund Award
Gov. Beshear presented $129,000 to Anderson County Parks and Recreation to build four hybrid tennis/pickleball courts at the Anderson County Community Park. The funding comes from the Land and Water Conservation Fund, administered by the Department for Local Government.
Tourism Marketing Award
Gov. Beshear awarded $1,444 to Lawrenceburg/Anderson County Tourism to support travel marketing and promotion. The award is part of the $75 million in federal American Rescue Plan Act (ARPA) funding announced by the Governor in July to boost the state's tourism industry and economy following the decline in visitors brought on by the pandemic.
"With the support of Team Kentucky and these ARPA funds, we have a unique opportunity to highlight Lawrenceburg as a slow-down, take the backroads, must-see travel destination in the Bluegrass," said Robbie Morgan, executive director of Lawrenceburg/Anderson County Tourism.
The Kentucky Department of Tourism distributes the funds to eligible tourism organizations throughout the commonwealth.
High-Speed Internet Expansion
As part of his commitment to connect every home and business in Kentucky to affordable, reliable high-speed internet, last week, Gov. Beshear announced a record $386 million investment to expand access in 46 counties, bringing high-speed internet access to more than 42,600 homes and businesses for the first time.
Today, Gov. Beshear presented more than $1 million of these funds to Charter Communications to bring high-speed internet service to homes and businesses across Anderson County. The awards are the result of a bipartisan agreement signed into law by Gov. Beshear in April 2021 that allocated $300 million in federal ARPA dollars to the Kentucky Broadband Deployment Fund.