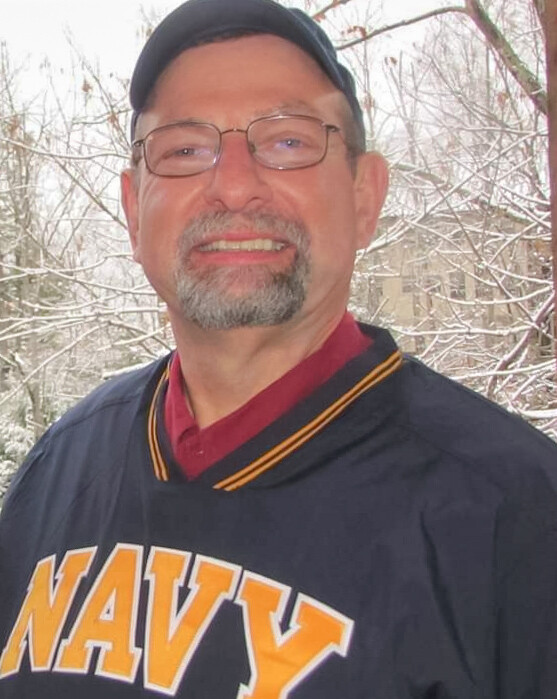 William Heron Osborn of Glasgow, KY left this life on May 22, 2023 and is now dancing with Jesus.
Bill was born on February 11, 1960 to Judy and Max Osborn of Sheridan, Wyoming. After graduating high school Bill served as an Operations Specialist in the U.S. Navy for 16 years. A teacher at heart, Bill loved being an instructor in the Navy, taught Sunday School and joyfully served as a substitute teacher. He went on to fill a number of different positions with the National Parks service and the U.S. Fish and Wildlife Department before accepting his dream job of spending time with family and investing in others. Bill was an honest, hard working, intelligent man who loved Jesus and was respected and loved by many. Bill was an avid reader, a history buff and a great cook who loved others but not in his kitchen. He was known for his hearty laugh and big bear hugs; he was not known for his tidiness and organization. Bill will be remembered most as a faithful Husband, Dad, Poppy and friend.
Survivors include his beloved wife of over 20 years, Susan (Hutchinson) Osborn; Son, Justin Osborn; Daughter, Karen Ware (Ryan); Daughter, Ashley Powers (Andrew); Son, Zackary Johnson-Osborn, Daughter/Granddaughter Emalea Osborn; Son, Jase Osborn; Stepdaughter, Angela Kunzler, 12 siblings and many nieces and nephews whom he loved.
In addition to his Parents he is preceded in death by, Grammy, two sisters, daughter Hannah and beloved friend/brother-in-law, Wayne Hutchinson.
Memorial services will be held 3 PM, Saturday May 27, 2023 at Hatcher & Saddler Funeral home with Inurnment in Happy Valley Memorial gardens following the service. In lieu of flowers family has requested donations be made to the Wounded Warrior Project or Gideon International. Hatcher & Saddler is in charge of arrangements.