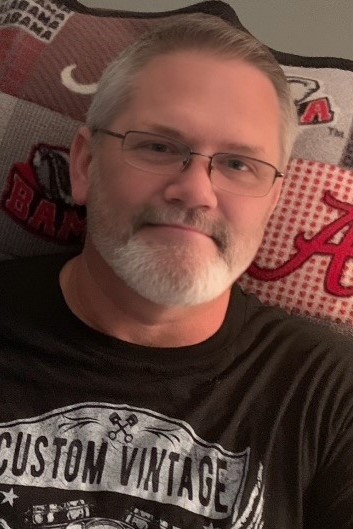 Billy Sexton, 48, of Glasgow, Kentucky passed away Saturday, March 25, 2023 at his residence. He was born October 13, 1974 in Glasgow, Kentucky to the late William Donald Sexton and Vonnie Hurt Sexton, who survives. Billy was a Safety Environmental Analyst at Tenneco and was of the Baptist faith. He loved rooting for Alabama football, watching drag racing, and attending many concerts with Deanna and Jenna.
Survivors include his loving wife of 12 years, Deanna Wilson Sexton; two children, Tyler and Breanna Sexton; a stepdaughter who he loved as his own, Jenna Dold; maternal grandmother, Reba Hurt; one sister, Angie Parsons (Gary); father-in-law, Collie Wilson; three sisters-in-law, Donna Wilson, Cathy Craddock (Barry), Carla Wilson; one brother-in-law, Gary Wilson (Keri); his favorite furry dog of 11 years, Harriet; and several nieces, nephews, and cousins.
In addition to his father, he was preceded in death by his mother-in-law, Pat Wilson.
In lieu of flowers, donations can be made to the American Cancer Society or BRAWA. Envelopes will be available at the funeral home.
The funeral service for Mr. Sexton will be held 2:00 PM Wednesday, March 29th at A. F. Crow & Son Funeral Home with cremation to follow. Visitation will be on Tuesday afternoon from 4:00 PM until 8:00 PM and on Wednesday morning until time for the service at the funeral home. A. F. Crow & Son is honored to be entrusted in the care of Mr. Sexton and his family