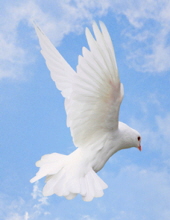 Rodney Wayne Bewley,  age 60, of Tompkinsville, KY passed away Friday, September 30th, at his home.
Rodney was born in Tompkinsville, KY on October 5, 1961, a son of the late Edith (Hammer) and Herbert  Bewley.
Rodney worked as a groundskeeper at Roy Anderson Lumber Company.
Rodney is survived by a son, Austin Bewley;  a sister, Patricia Hammer and a brother, Thomas Bewley, all of Tompkinsville, KY.
Other than his parents, he is preceded in death by a brother, Eugene Bewley.
Funeral services will be held at 11:00 a.m. on Monday, October 3rd at Yokley Trible Funeral Home in Tompkinsville, KY, burial to follow at Hammer Cemetery.
Visitation is Sunday, 4-8 p.m., and Monday, 8:00 a.m. until service time at 11:00 a.m. at Yokley Trible Funeral Home.