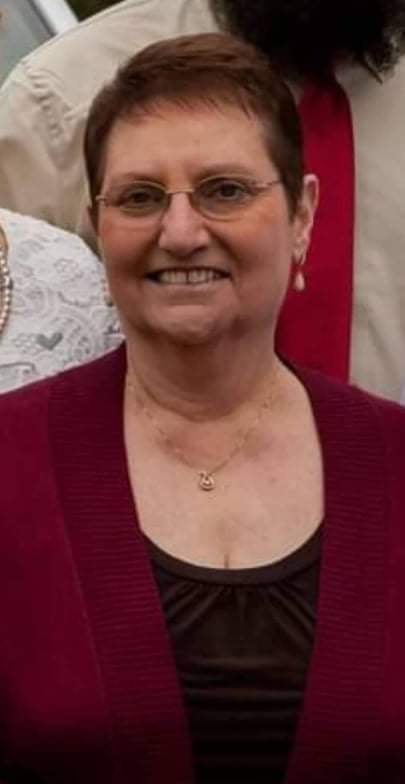 Deborah Ann Scott, 66, of Roundhill passed away Saturday Jan 15, 2022 at The Medical Center.
The Grayson County native was a retired clerk at The Corner Market in Roundhill. She was a daughter of the late Vernon Ferguson and Deloris Helson Ferguson. She was preceded in death by a brother, Gayle Ferguson; and a brother-in-law, Lawton Eaton.
Surviving are her husband, Thomas Scott; a daughter, Medea Hymer (Jeremy) of Riverside; two brothers, Michael Ferguson (Laurie) of Eau Claire, WI and Gregory Ferguson (Linda) of Leitchfield; four sisters, Mary Duvall (Damon) of Houston, TX, Beverly Eaton of Glasgow and Nedra Lindsey (Jerry) and Sheila Johnson (Rex) both of Leitchfield a granddaughter, Holley Hymer of Riverside; mother-in-law, June Rigdon of Roundhill; a sister-in-law, Edie Ferguson of Leitchfield; and several nieces and nephews.
Funeral services will be held at 11:00 AM Friday at Gravil Funeral Home with burial to follow in Sunny Point Cemetery. Visitation will take place 3-7 PM Thursday and after 9:00 AM Friday.