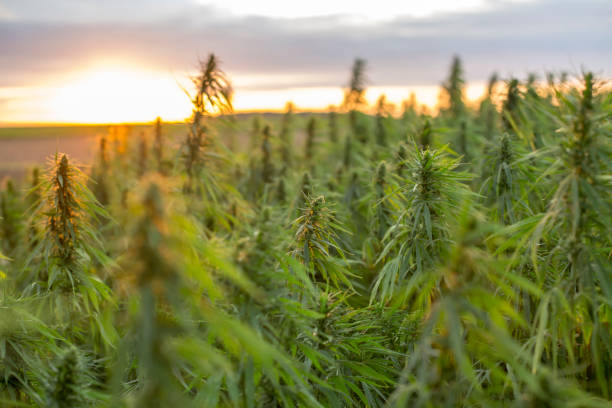 Marijuana CBD hemp plants field in sunrise
FRANKFORT, Ky. (AP) — Kentucky's agriculture commissioner says the state has licensed 445 hemp growers to cultivate up to 12,000 acres in 2021.
But Ryan Quarles says the hemp market continues to face "supply chain issues." He says the state Agriculture Department licensed 140 hemp processors and handlers for this year. Quarles says the numbers are down, reflecting what industry experts have been expecting. Despite the uncertainties, Quarles says he remains confident about prospects for a long-term U.S. hemp market.
He says Kentucky's hemp sector will remain at the forefront nationally.