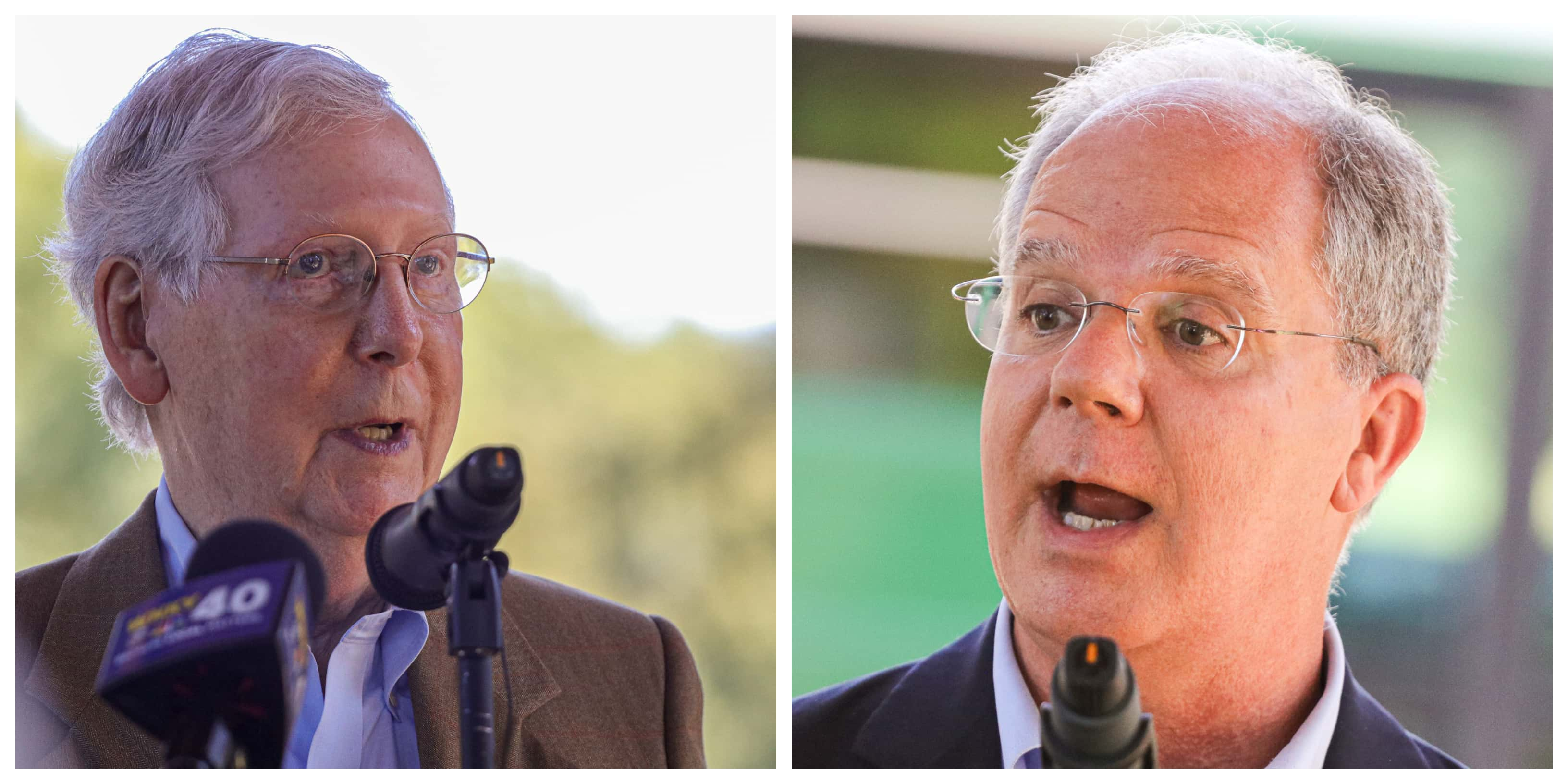 GLASGOW, Ky. — The Louie B. Nunn Cumberland Parkway has been renamed to include "expressway" in its name. The change was made in hopes of increasing development in the area.
The Kentucky General Assembly advanced legislation recently that renamed the roadway between Interstate 65 and Somerset to the Louie B. Nunn Cumberland Expressway. The legislation was signed into law by Gov. Andy Beshear.
"Designating the Louie B. Nunn Cumberland Expressway as a federal spur may seem like a small change, but it would make a big difference to the communities along this highway," said Congressman Brett Guthrie. "This would unlock federal funds for projects on the expressway and could bring exciting economic opportunities as the region recovers from COVID-19."
Guthrie, Hal Rogers and James Comer, along with Senator Mitch McConnell, reintroduced a bill in the U.S. House of Representatives and Senate to help attract federal funding for the roadway.
"It is no secret that economic development tends to occur around major interstates and expressways, which is why I fully support this important designation. The Louie B. Nunn Cumberland Expressway is a step in the right direction, making important federal resources available to continue expressway development," said Congressman Rogers. "My Kentucky colleagues and I will continue to champion infrastructure projects that give our people the chance to grow their businesses and careers here at home."
The designation will attract economic interests, the men said. The name change is suggestive of more economic occurrences than a "parkway."
"The most effective thing we can do to help our economy recover from COVID-19 is promote policies that encourage economic development. Designating the Cumberland Expressway as an interstate spur will boost Kentucky's rural economy by opening the door to federal investment in our highway infrastructure," said Congressman Comer. "Adair, Metcalfe, and Russell Counties in the 1st District would strongly benefit from this designation, and I'm thankful to Senator McConnell, Congressman Guthrie, and Congressman Rogers for their partnership in introducing this legislation."
Several funding opportunities will arise from the name change, according to a news release. The changing of the name will incentivize innovation in the region.
"Communities across Southern Kentucky are ready to step on the gas and come roaring back after COVID-19. Opening the Cumberland Expressway to federal resources can boost investment and economic opportunity across this region," said Senator McConnell.